Friday Feature – Ornate Patterns & Frames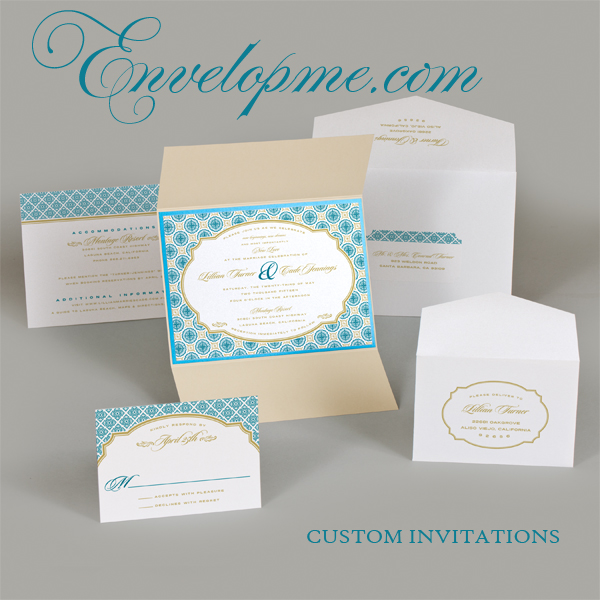 We've been seeing bold patterns trending in almost every industry this season, so it's no surprise that these same designs are carrying over into the wedding industry! I am absolutely in love with the way this invitation suite combines eye-catching patterns with ornate frames and a splash of color to keep things looking fresh and modern. If you're looking for something that will totally steal the scene – this is it!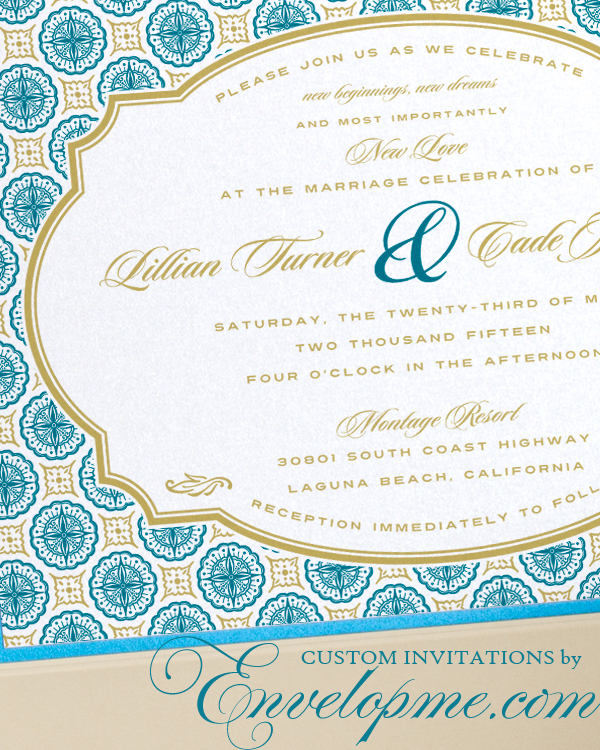 Above is a closer look at the geometric pattern being featured. The contrast in typography ensures you will have a unique invitation that guests will remember for years to come. I especially love that teal ampersand. Not only does it anchor the entire invitation against the underlying pattern, it keeps the focus on the couple's names and makes them stand out. After all, that's who the wedding celebration is all about!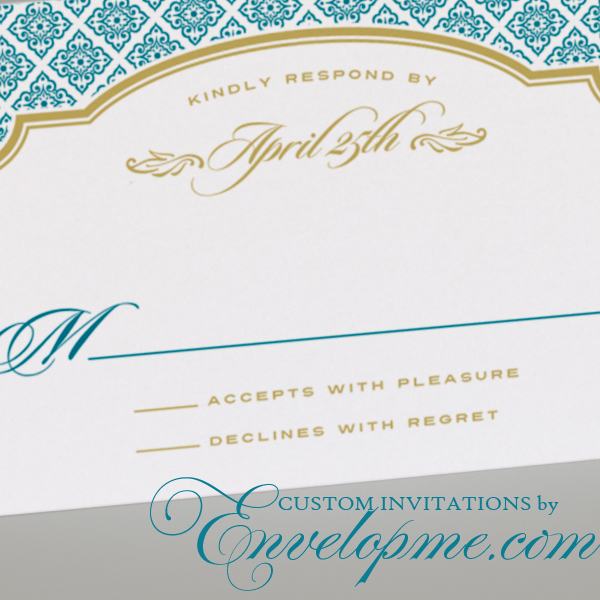 This RSVP Card is both gorgeous and timeless. What more could one want? 😉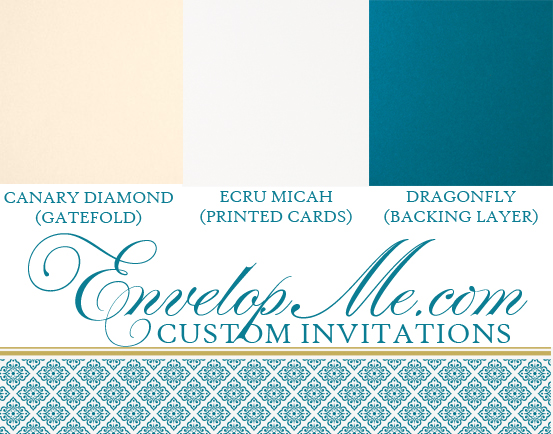 Carry over the theme of these invitations into your programs, table numbers, menus, etc. with colors like Canary Diamond, Ecru Micah, and Dragonfly.
Keep in mind, if you love the above invitation but are working within a different color scheme, we can help you customize these invitations to fit your big day and create a wedding that is uniquely yours. Designing a wedding invitation doesn't have to be daunting, and at envelopme.com we are all here to help! 🙂