Warm Welcome for a Fall Wedding
How do you help guests find take advantage of your destination wedding and enjoy all the wedding activities you've planned?
These adorable Welcome Packets are the perfect answer, and can be created to coordinate with your welcome baskets in each guest's hotel room.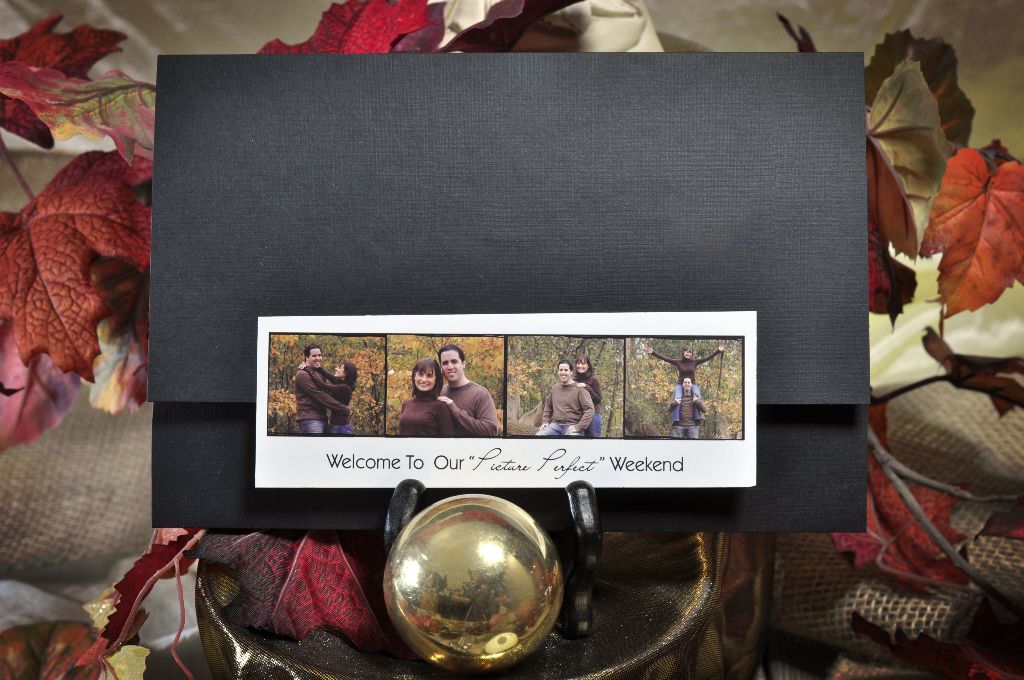 Created with their guests in mind, and featuring engagement pics on the front (yes, use those gorgeous pics whenever the opportunity arises!), these 6 x 9 Pocketfolds hold all the info that guests need.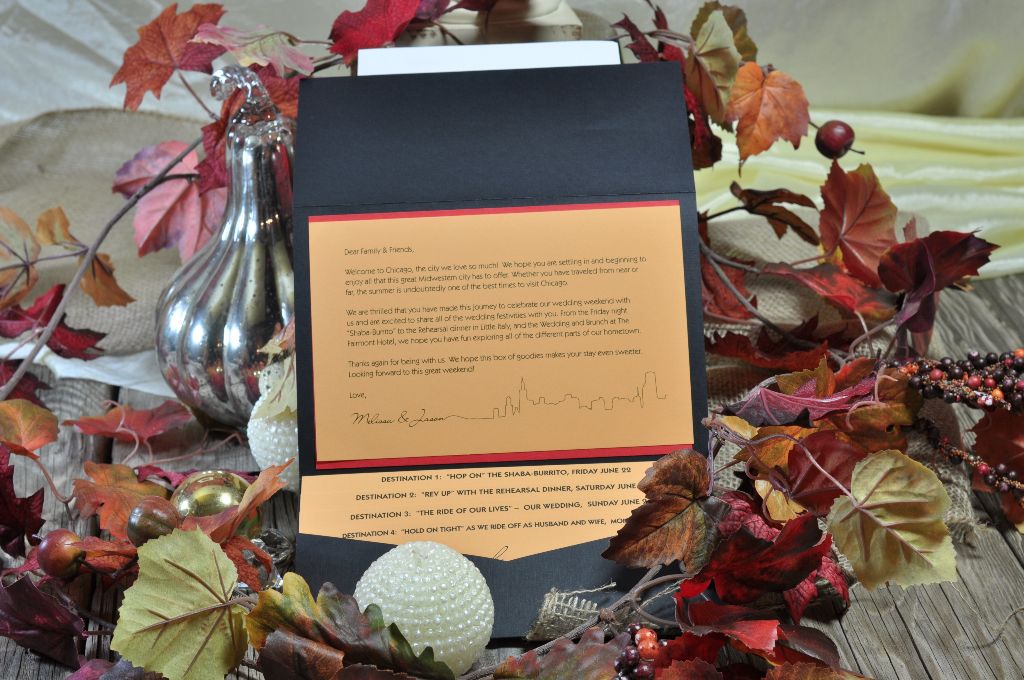 On the inside, guests will find a letter from Melissa and Jason, along with a city scape we created showing the Chicago skyline.
In the pocket, the cards hold a card for each of the events, so guests know where, when, and what to expect for the weekend.
Our fav has got to be the SHABA-BURRITO (A Mex themed Shabbat Dinner).  Serious or light-hearted, the welcome packet can help keep guests in the middle of the action, and not miss out on your carefully planned wedding weekend.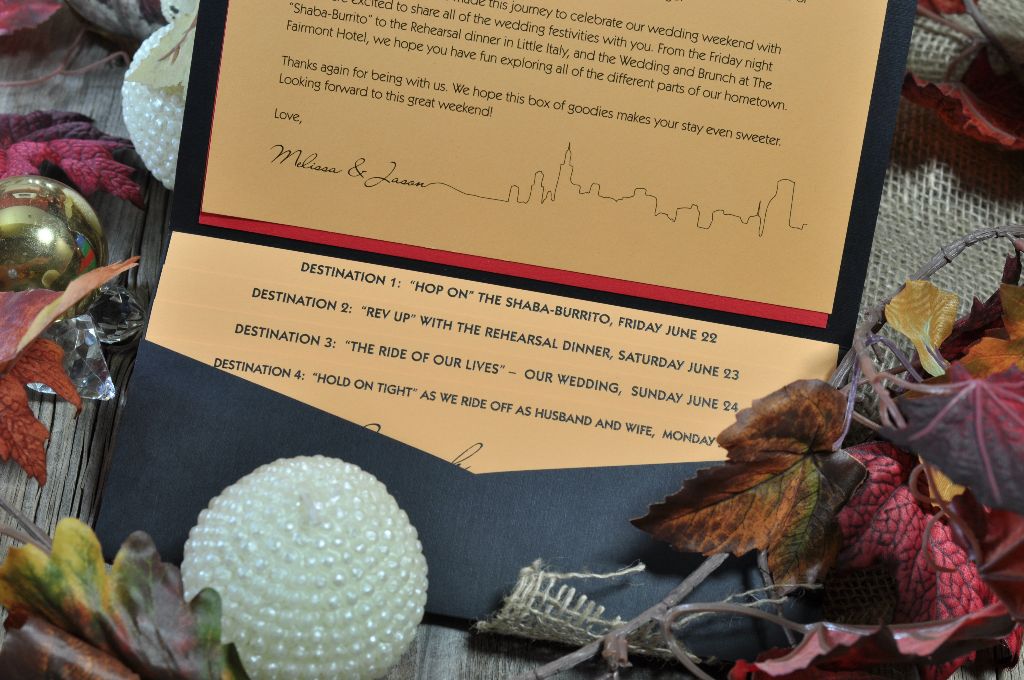 These packets feature the 6 x 9 Pocket Fold, with a layered welcome letter and 4 stacked enclosures, all printed in black thermography.
Let us know if we can help design a wedding welcome packet for you!
Contact us for a quote or shop DIY supplies.  See over 200+ cardstock options here.