Holiday Photo Cards Featuring Kids!
If your children are anywhere near as adorable as mine, maybe that Holiday greeting is the perfect place to feature their "cuteness".  Here are a few unique layouts that we can still create for you pretty quickly, or just some ideas to inspire you if you are putting these together on your own.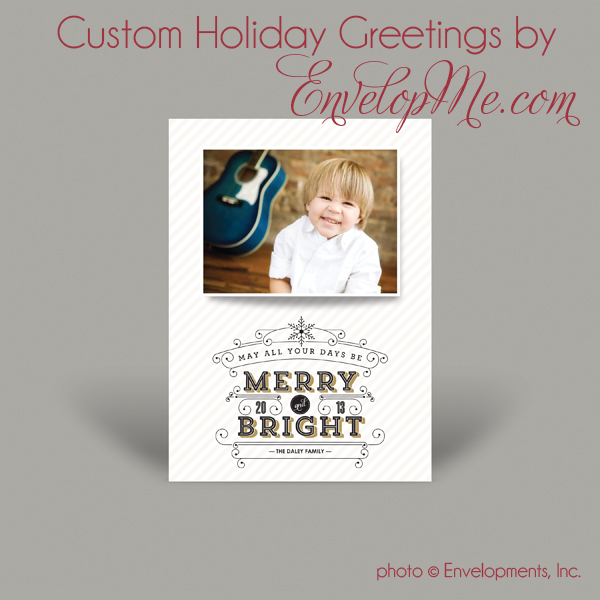 Printed in full color directly onto a bright white cardstock, this fun "Merry & Bright" greeting pairs curly embellishments, diagonal striping and a "digital" drop shadow with the adorable photo.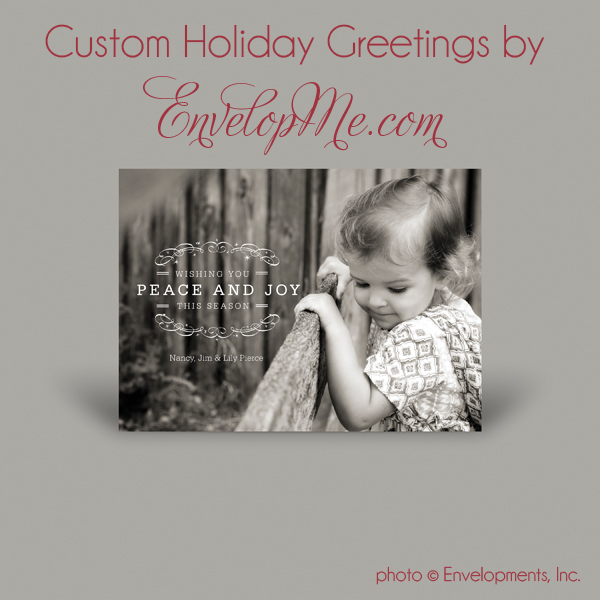 Love this black and white "Peace & Joy"photo card with the sweet little girl and simple font with a border printed over the photo.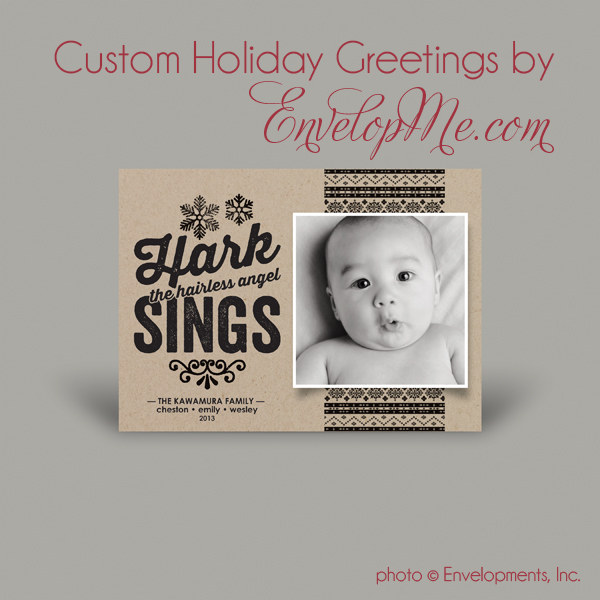 The "Hark the Hairless Angel Sings" card is printed in black ink on a kraft cardstock (you could choose either PC100 Kraft with matching Kraft envelopes or the new Cork cardstock would work well here also). The printed card is then layered with a black & white photo over the printed "sweater band" pattern.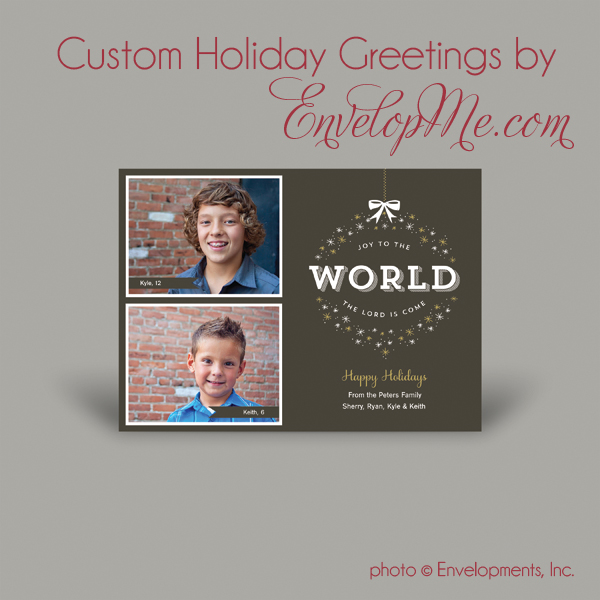 Here's a great way to feature two photos on a single card.  The "ornament" design in the wording makes this one so festive, and we love the olive green background against the red bricks in the photos.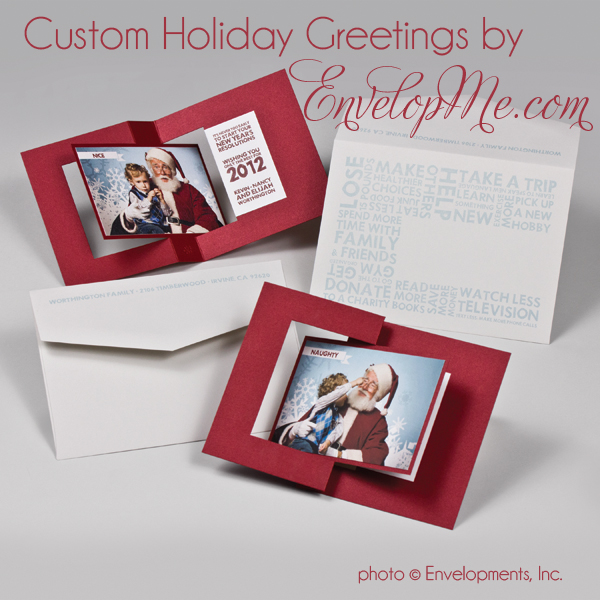 The twist card is a super fun and unique way to show off two photos (one on each side of the "twist" card in the middle). Also love the artwork on the envelopes.
Hope this gives you some great ideas on how to feature those kiddos on your custom greetings this holiday season! Remember, we can customize one of these for you or come up with something completely unique. Happy Holidays!