Jessica & Zachary's Rustic Wedding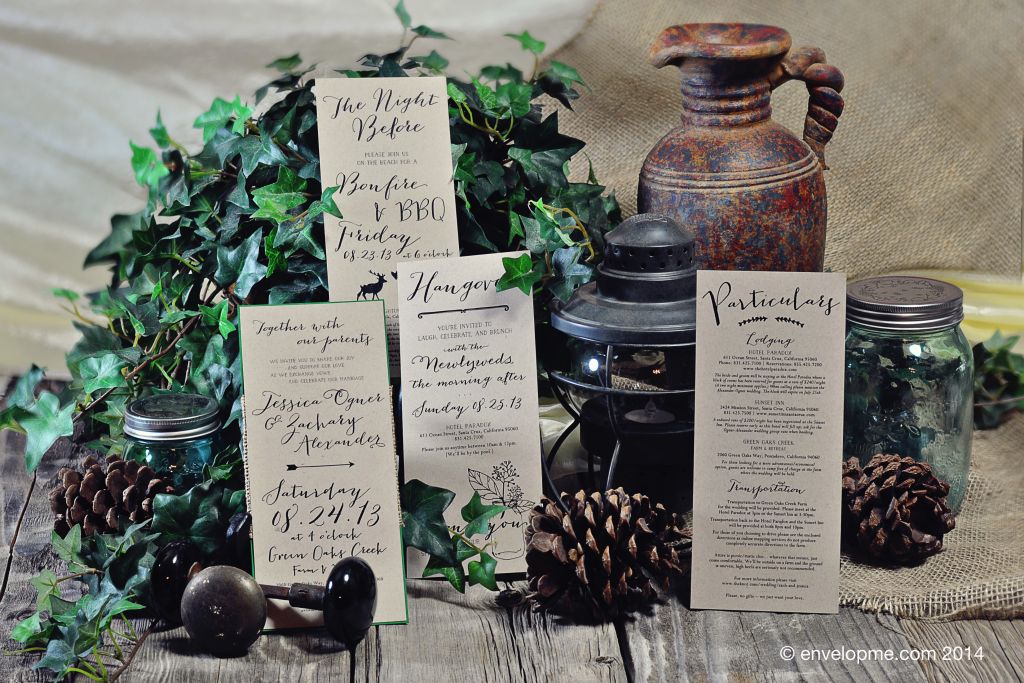 We are IN LOVE with this fun and whimsical rustic wedding invitation, designed by Jessica, the bride. Each card in the set helps to set the mood for the rustic wedding theme, with beautiful styling.  We adore the main font Jessica used – Bombshell Pro by Emily Lime – and the graphics she chose add extra character to each card.
We printed the cards on PC100 Kraft, a 100% post-consumer recycled cardstock, with black thermography (raised ink), and added a matte emerald green backing in C2 LUCKY.
We mounted a 4″ wide burlap ribbon wrap around the 4 x 9 backing layer and secured it in between the main invitation and backing.  This wrap serves to hold the other three enclosure cards all together, and brought in another texture element.
Here is a close-up of each card in the suite: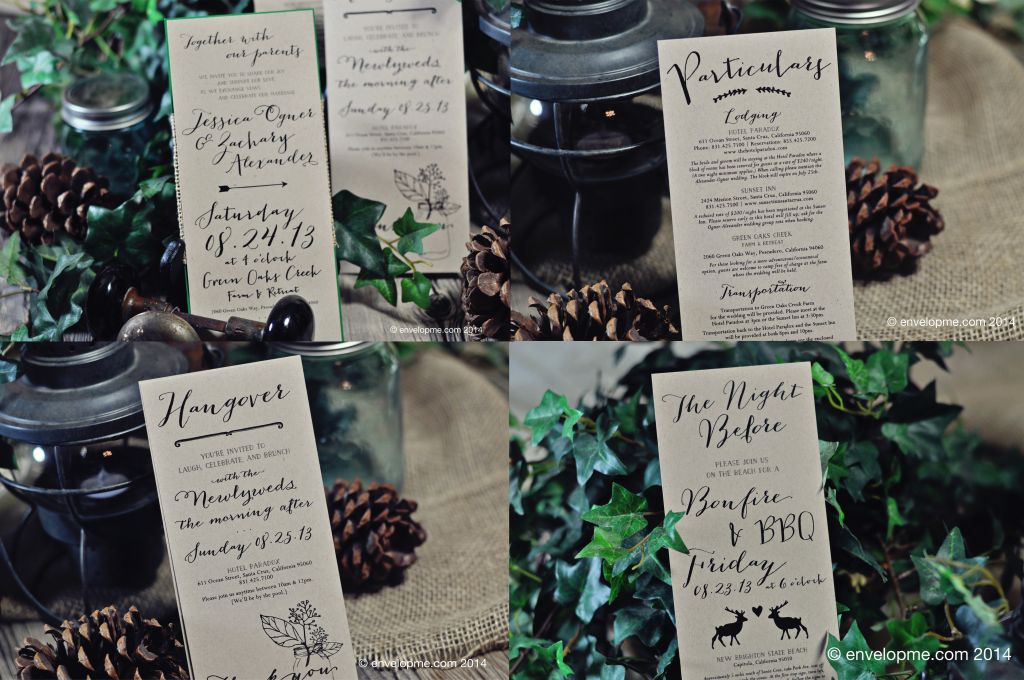 And actually, the bride put these together a little differently than we did.  She printed her own RSVP Card, and used a paper doily as a wrap with an adorable tab.  Isn't this just perfect?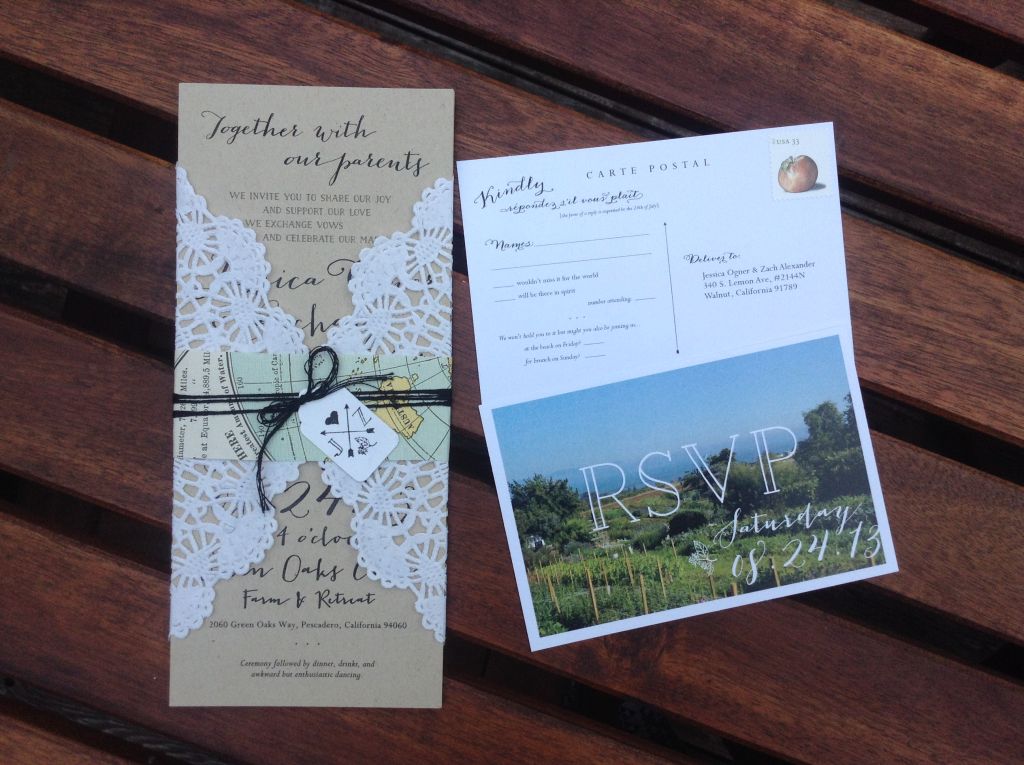 Thanks so much for sharing your day with us Jessica and Zachary!
If you'd like us to help you create your perfect invitation, request a quote (or just send an e-mail) and let us know how we can help.  We can design something just for you, or even print your own designs if you prefer. We also carry wedding invitation supplies and unprinted stock that you can use to create your own invitations and print at home. With over 200+ colors and patterns, you can mix and match to find the perfect combination for your wedding.
We look forward to working with you!