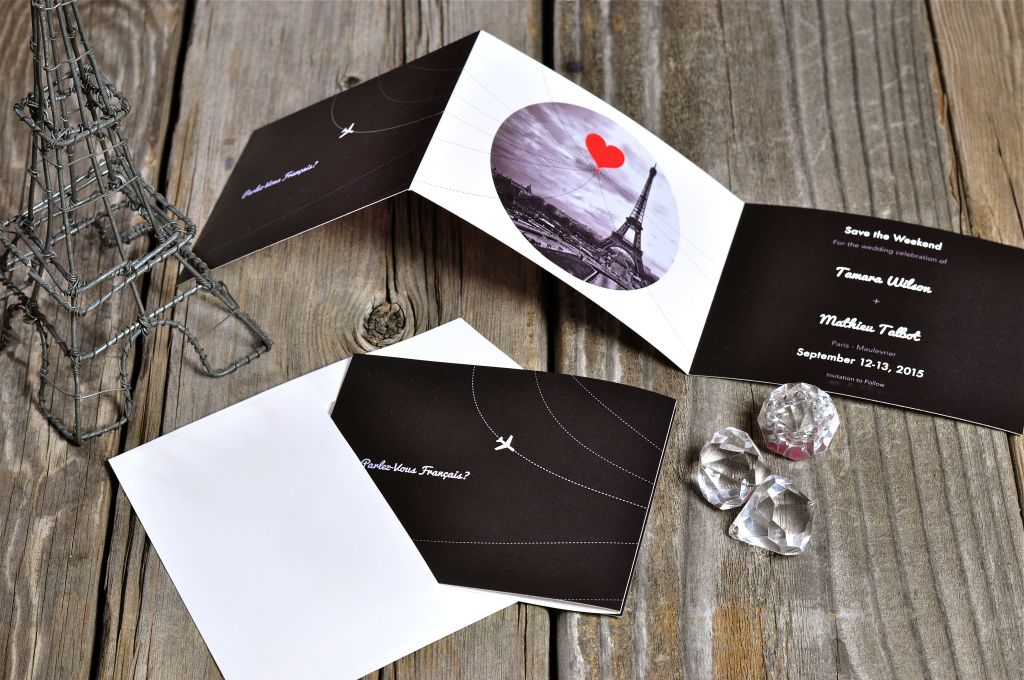 This sweet little 4 x 5 Save the Date Z-card is just perfect to let guests plan for a wonderful destination wedding in Paris.  The first of the three panels feature white "travel lines" with a plane icon, while the center has a lovely shot of the Eiffel Tower, and the third panel has the save-the-date information printed on it.
The card is printed on a Classic White z-fold in full digital color.  And it all folds up to fit inside a 4 x 5 envelope. The design for this one was provided by the bride.
We love helping our couples create exactly the invitations and save the dates they envision. Let us know if we can help you!  Click here to request a custom quote on your project.