Perfectly Pink Boxed Wedding Invitation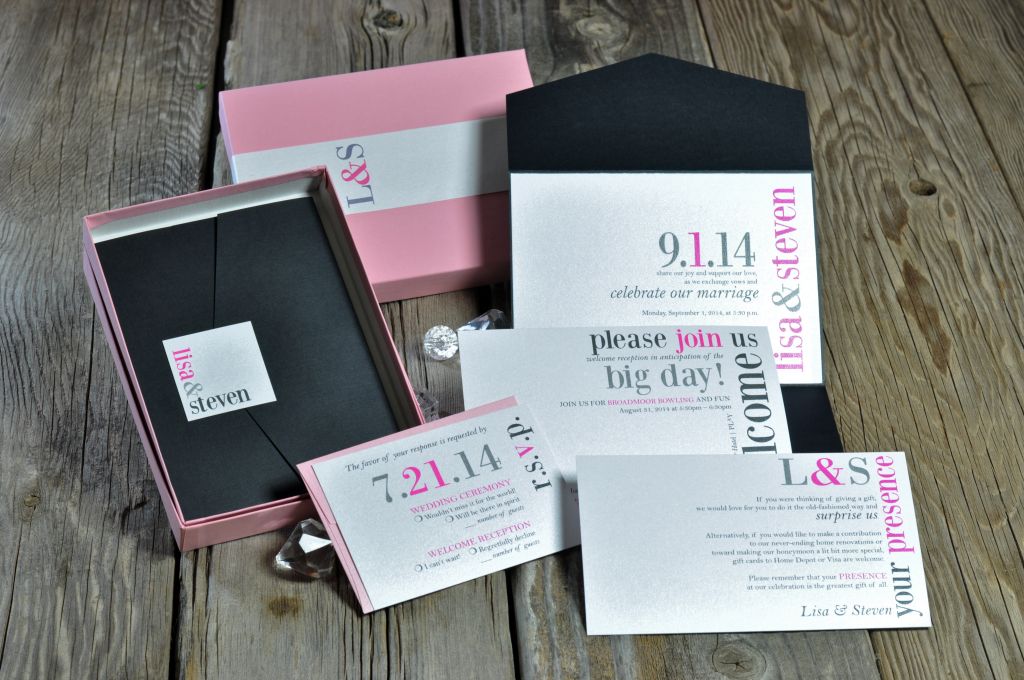 We had so much fun working with Lisa and Steven on these gorgeous modern boxed wedding invitations. The striking pink with the gray and black print are set in a clean font using different sizes and caps to create a distinct look for this wedding ensemble.
The invitation includes a 5 x 7 x 1 Pink Invitation Mailing Box (Perfect Fit style) and a 5 x 7 C2 Black Linen Pocketfold – Landscape. The invitation, enclosures and front seal were printed in First Snow in Pink and Black thermography.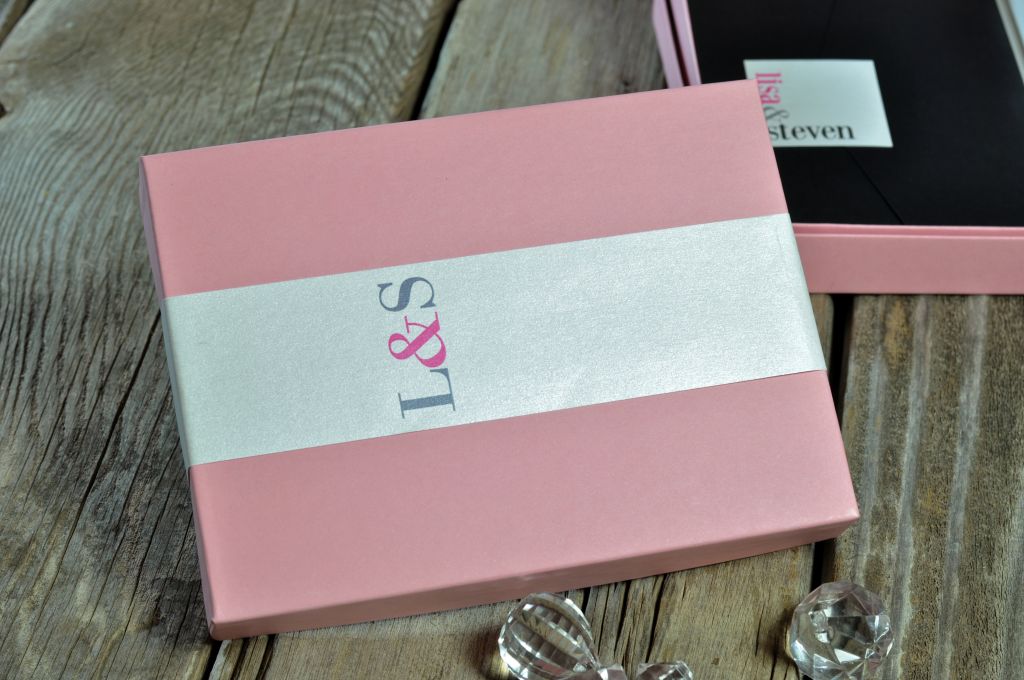 The pink mailing boxes included a strip to seal (which also had guest addresses printed on the front) for easy delivery.  Shown above is a blank label, but on the actual invites, we printed the guest addresses to the right of the monogram. The strips wrapped around the boxes to keep them closed.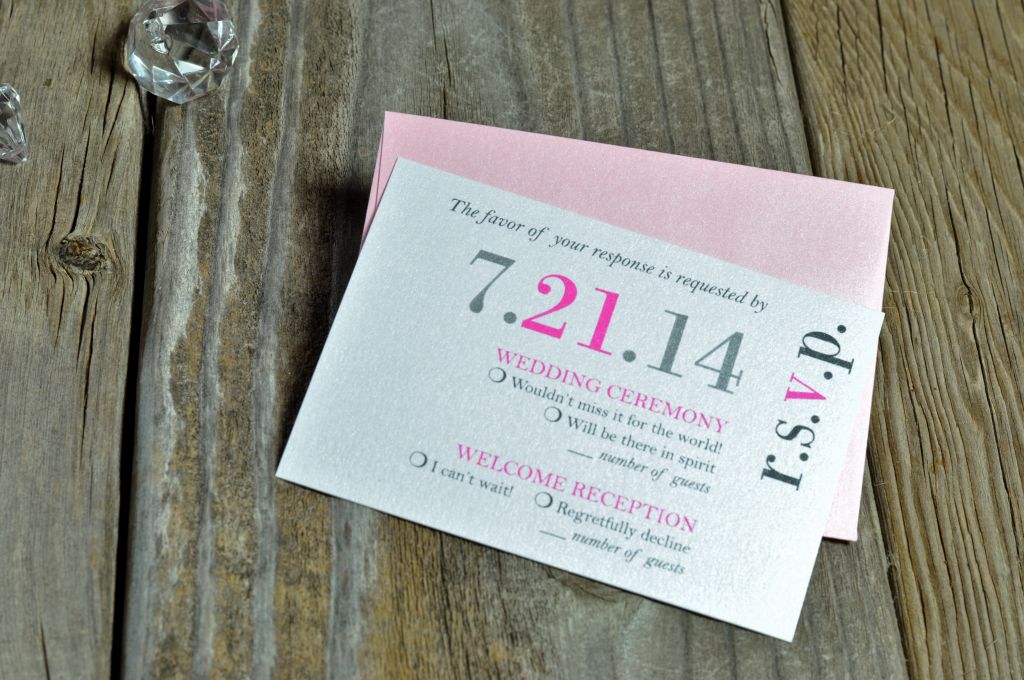 Here are a few of the fun enclosures. Along with the RSVP cards above,  we love how each of these cards brought out the personality of the couple.
Pre-wedding party + hashtag photo info: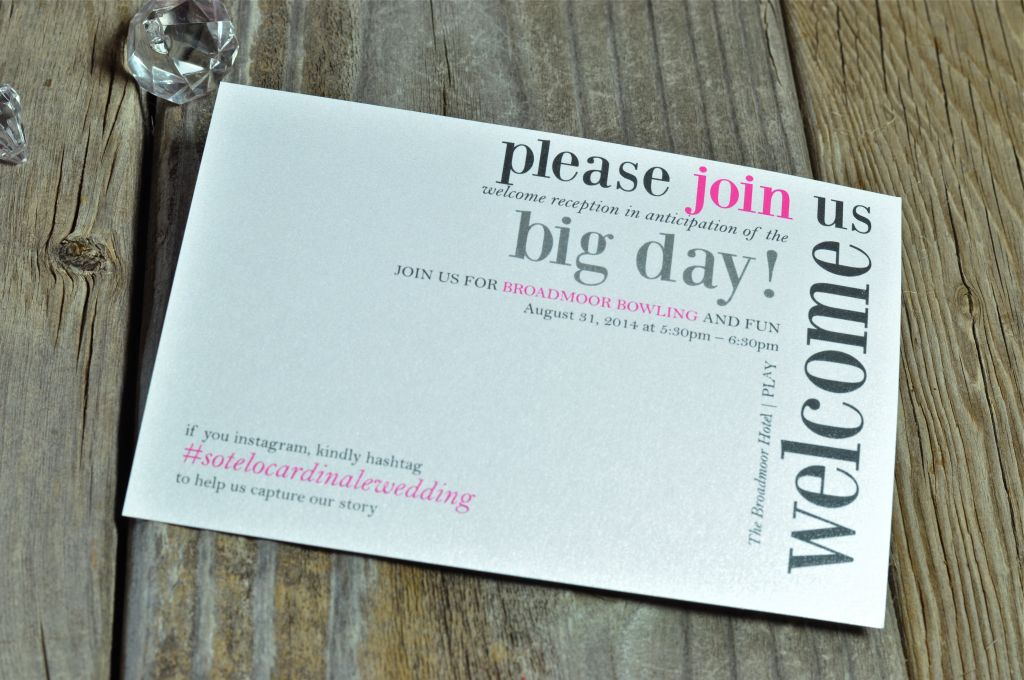 Gift registry information: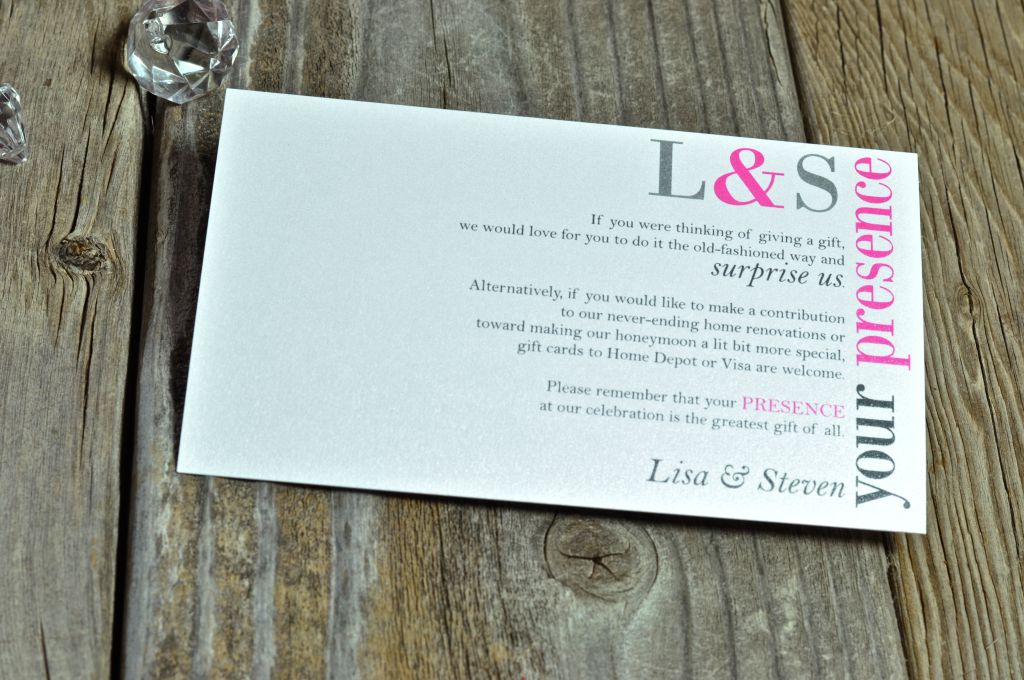 Don't forget the Dance request card!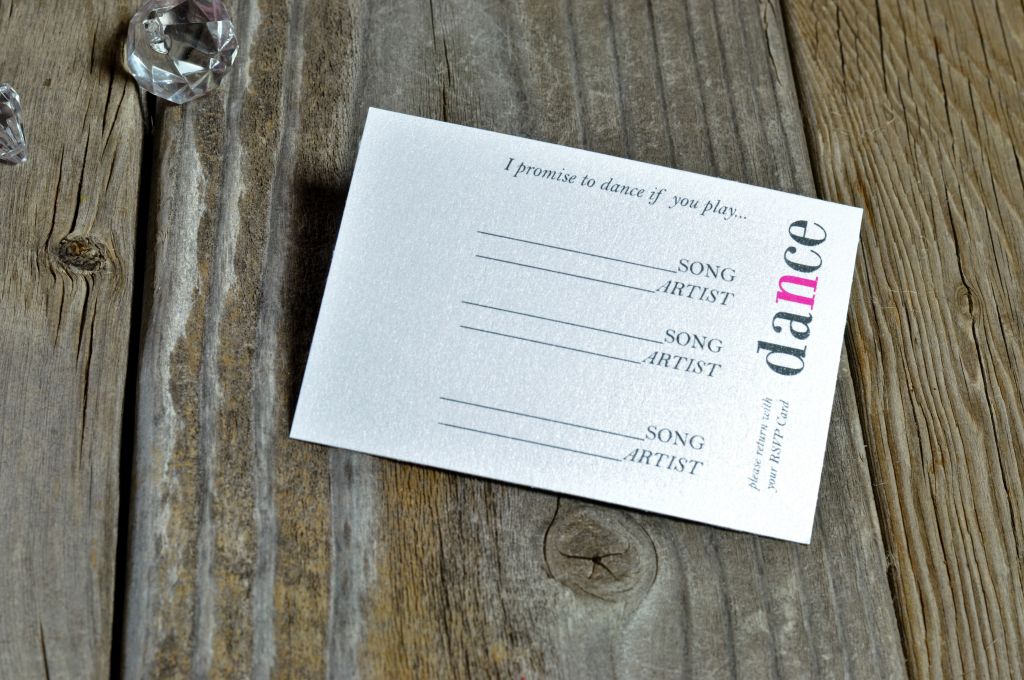 And the thank you note cards to be sent after the wedding.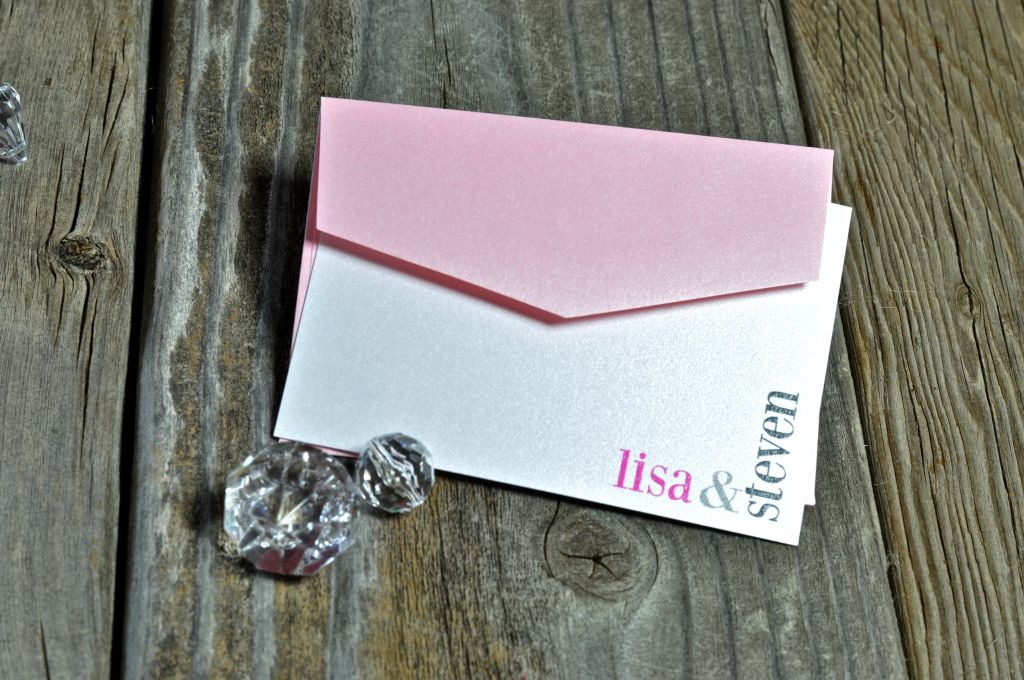 All the enclosures were perfectly packed inside the Envelopments 5 x 7 C2 Black Linen Landscape Pocket folds, which fit inside our custom pink boxes.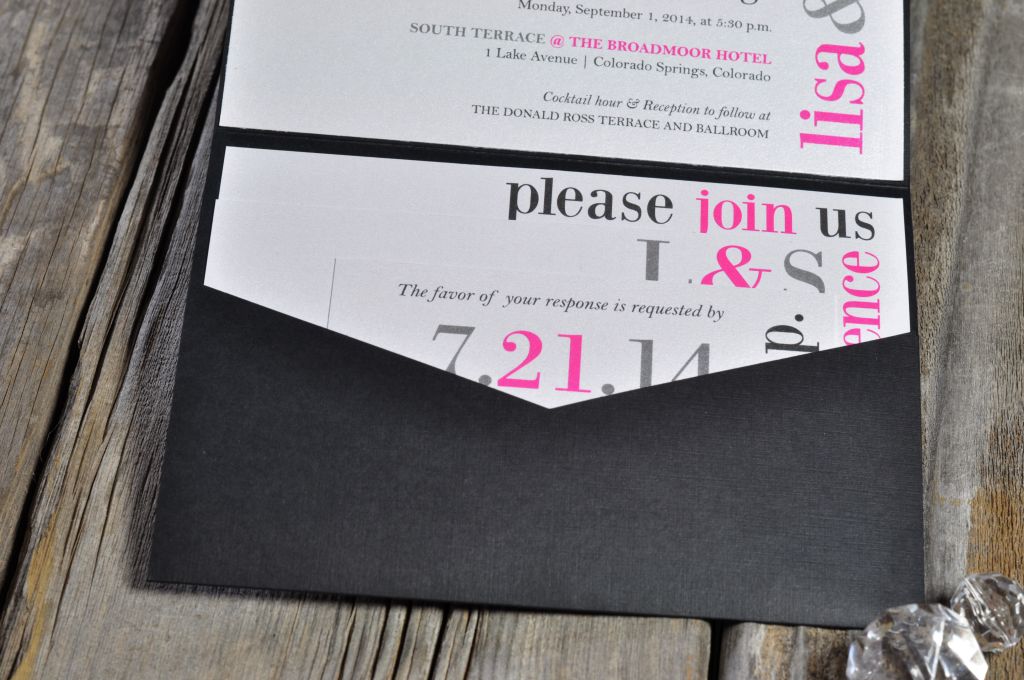 We'd love to help you create your perfect custom wedding invitation too. Contact us to discuss what you have in mind and how we can help you make it a reality!