Vintage Rose Letterpress Invitation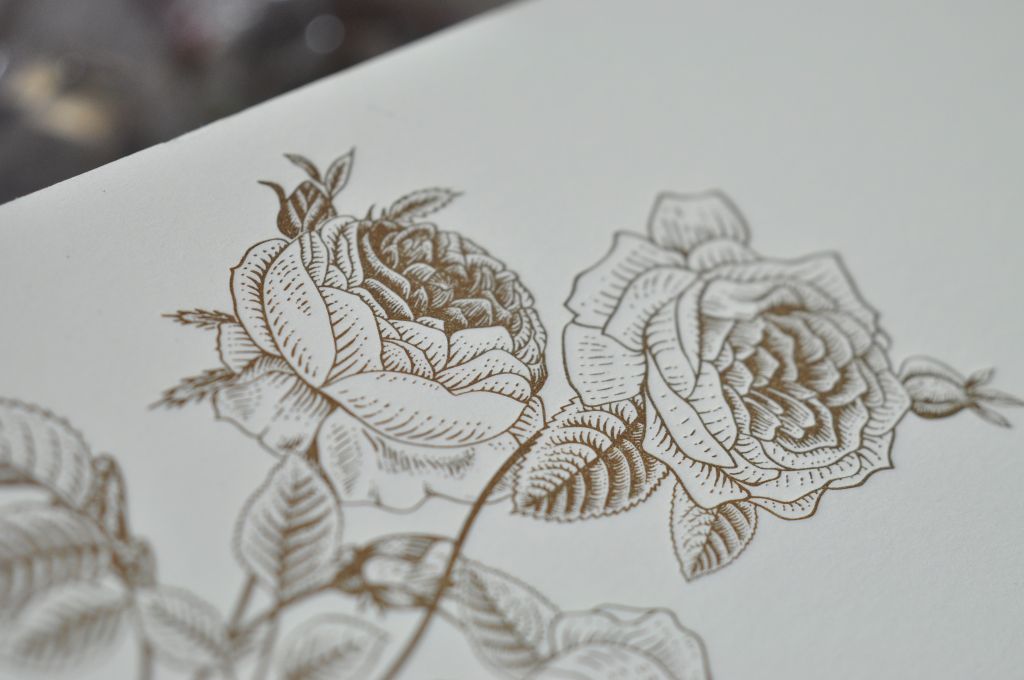 Vintage roses adorn this romantic letterpress invitation – pressed with a deep, rich gold ink.
We are in love with letterpress – the deep impressions in the soft, cottony paper; the luxurious feel of the heavy stock, and the tradition behind it all.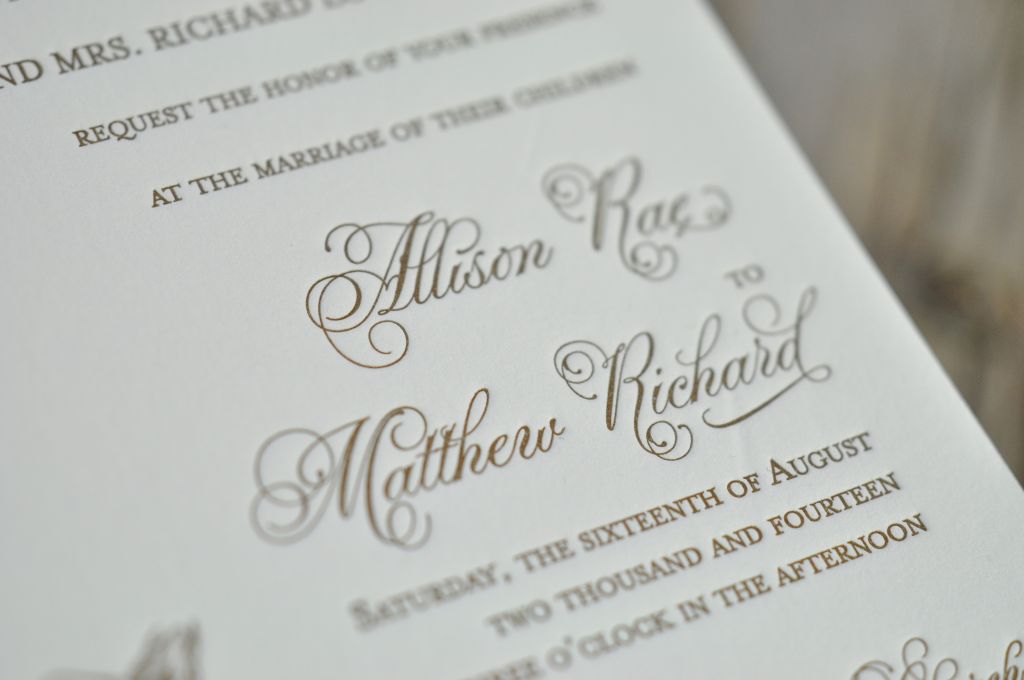 And this particular invitation has an extra personal touch.  The mother-of-the bride hand-painted every one of the invitations – including the main invitation and the two enclosure cards! WOW, what a gift!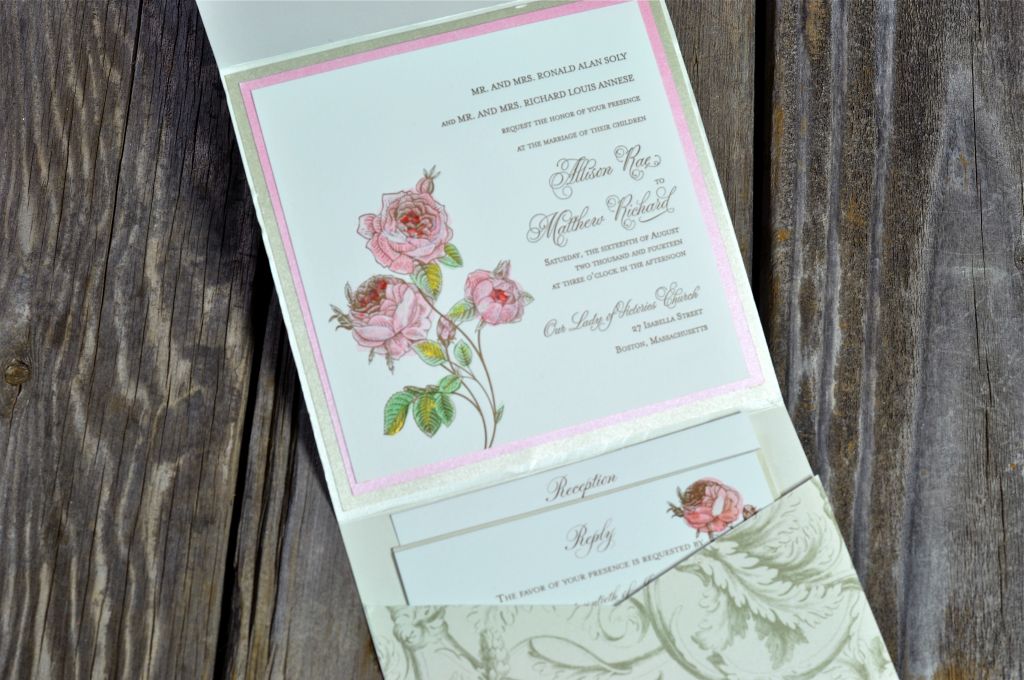 The mother-of-the-bride also hand-made her pockets from Envelopments C5 Raw Silk Ecru PLU35 (PLUMES pattern).  But, if you don't want to cut, score and glue your own pocket invitations, rest assured that you can order pre-made pocket folds right here.  The backings shown above include C3 Pyrite and C2 Tourmaline cardstock.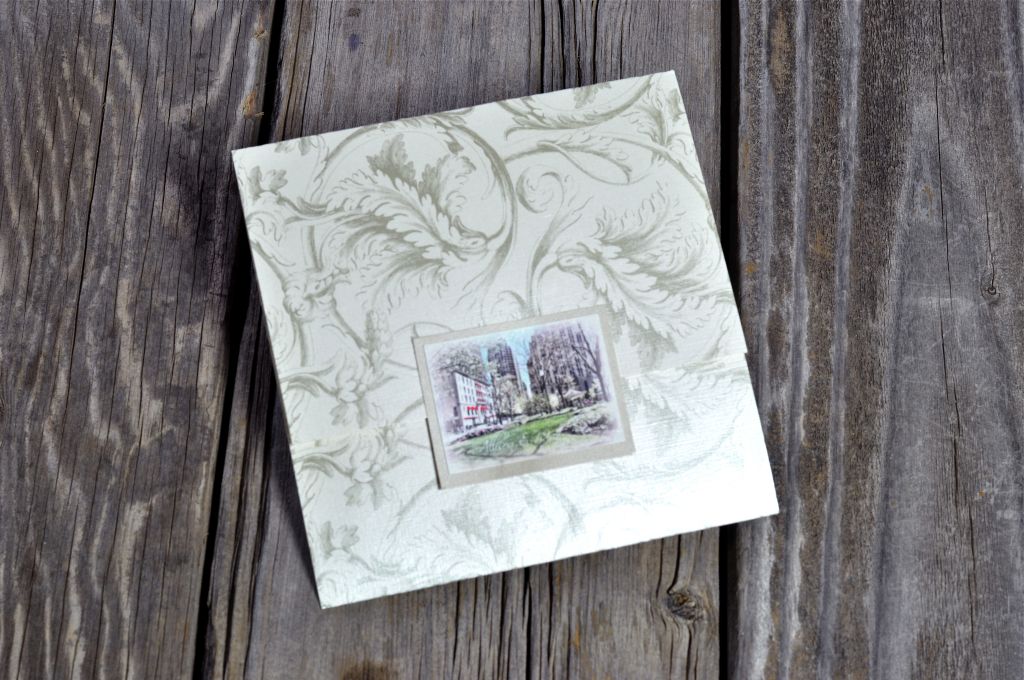 The mother-0f-the-bride also printed her own seal featuring an image of the wedding venue to go on the front of the invites on a C2 White Micah cardstock.  This invitation is a great example of how we can work with you to help you do as much as you want on your own. She did most of the work, but we supplied the stock and the professional letterpress printing. What a wonderful project and a lovely gift for each guest!
Let us know how we can help you with your invitation project. Click here to contact us for a custom quote.