An Enchanted DIY Fairy Birthday Party – Part 1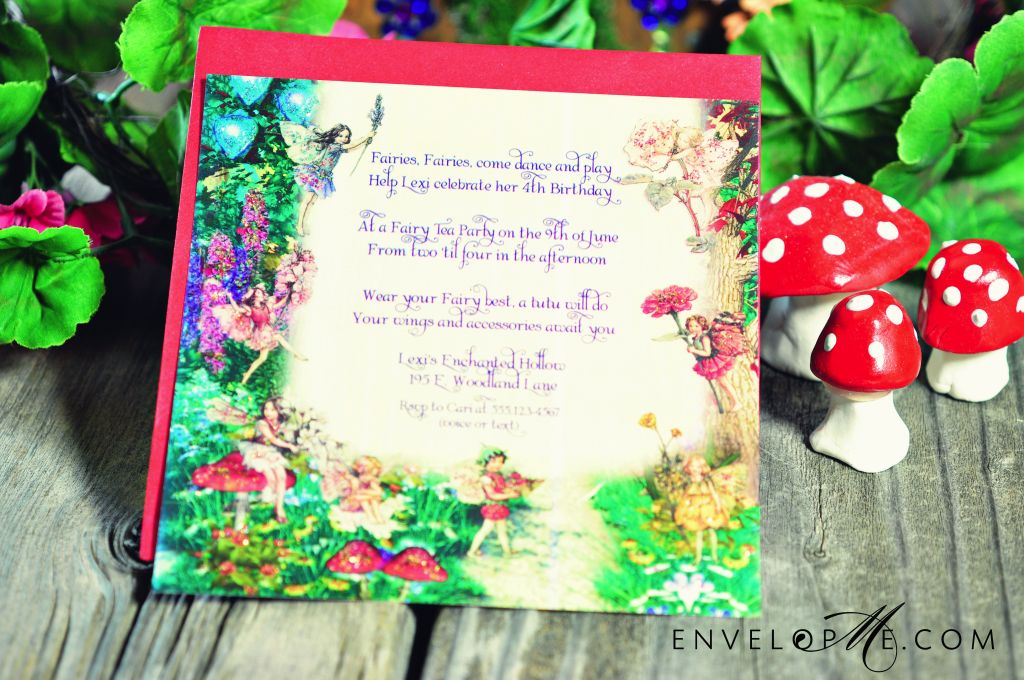 In honor of spring, we wanted to share this fun Flower Fairy Birthday Invitation. Most of the time, we do your invitation your way, but this one was for an extra special client and I got to do it my way… yes, my daughter gets whatever she wants when it comes to invitations.— or maybe it's whatever I want 🙂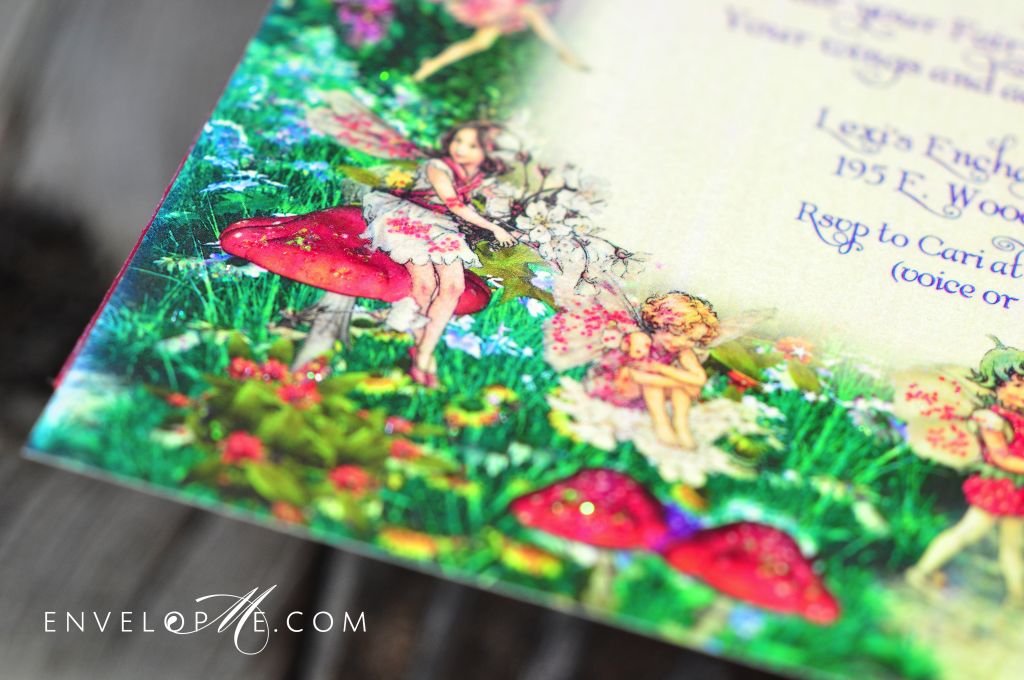 When she and I were planning the fairy party, I wanted to create an "enchanted fairy hollow" feel without going commercial/Disney/Tinkerbell. I stumbled upon these darling flower fairies, originally drawn by Cicely Mary Barker in the early 1900's, and it was just the look I was hoping for.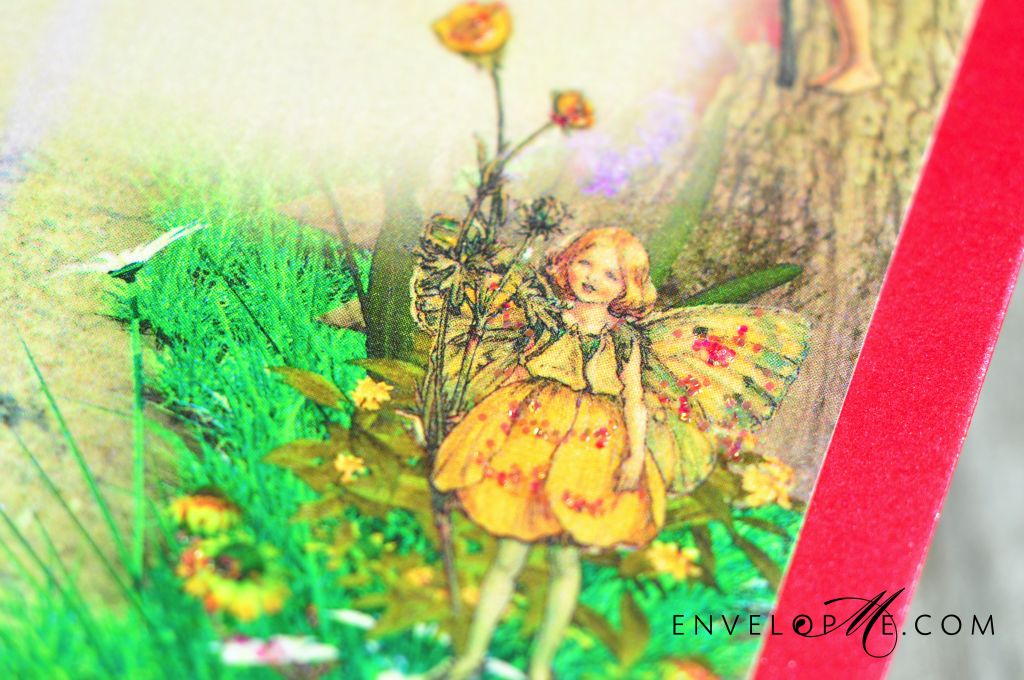 Meet Buttercup, one of Cicely Mary Barker's adorable little flower fairies.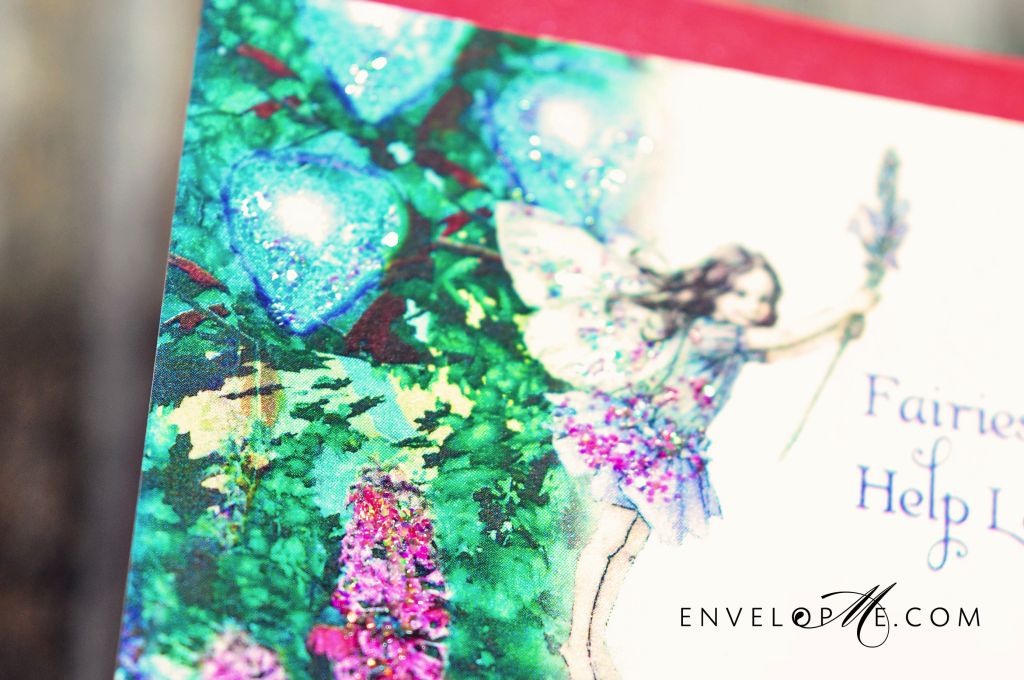 To set the "magical" mood for the party, we printed each invitation on a shimmering metallic cardstock, and hand-glittered each invitation with sparkling "fairy dust" – just like in the real "Flower Fairy" books.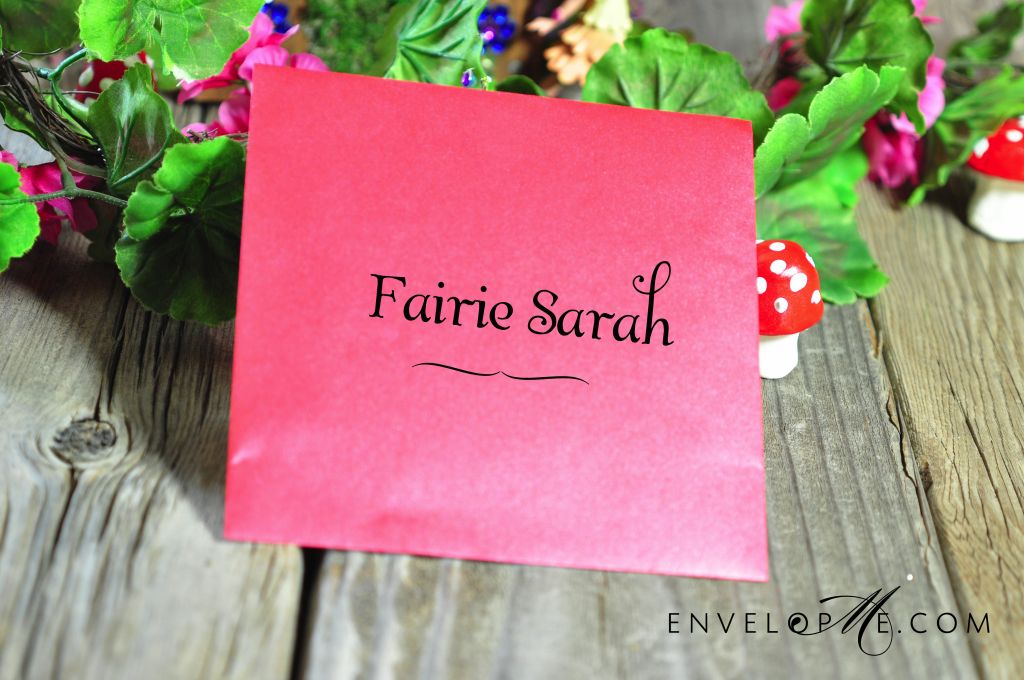 We selected shimmery red "jupiter" envelopes to complement the magical red fairy mushrooms on the invitation — as you can see from these photos, the red fairy mushrooms became a big part of the decor (more about those in part 2).  And the invite included all the wording for our little guests so they knew when, where, and how to dress for the celebration (our wording was borrowed/compiled from some other fairy party inspiration websites and adjusted for our needs):
Fairies, Fairies, come dance and play
Help Lexi celebrate her 4th birthday
At a Fairy Tea Party on the 9th of June
From two 'til four in the afternoon
Wear your Fairy best, a tutu will do
Your wings and accessories await you
Lexi's Enchanted Hollow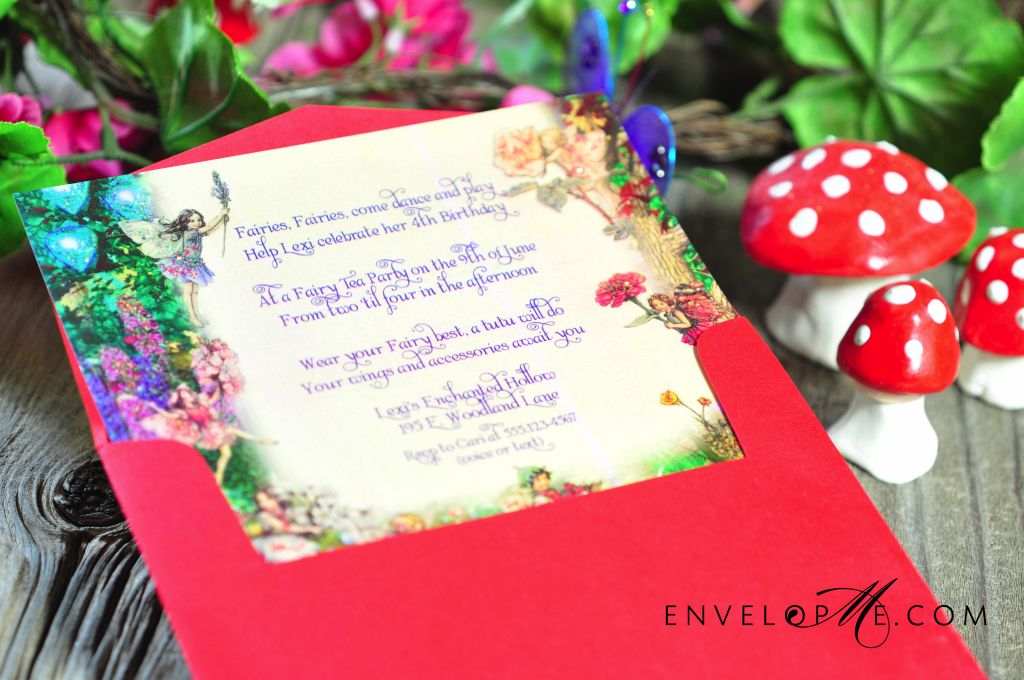 I adored how these colorful custom invitations turned out. Since this is a DIY post, I'll let you in on a little secret: if you visit the Flower Fairy website, there are several free invitation downloads (OK, the free invitations are not quite like these, but lovely if you are on a budget) and other fun & free printables that you can print on your own.
Stay tuned for part 2 to see our DIY party ideas that made this Fairy Hollow Birthday celebration a hit!