An Enchanted DIY Fairy Party – Part 2: The Decorations
You can't have an Enchanted Fairy Party without "Fairy Hollow."  My original inspiration for this party was an outdoor garden party.  However, while we have a lovely backyard, this party was going to be in the summer, with an expected high of about 110 degrees.  The kids might survive, but the parents would certainly melt.  So, we had to create an indoor garden.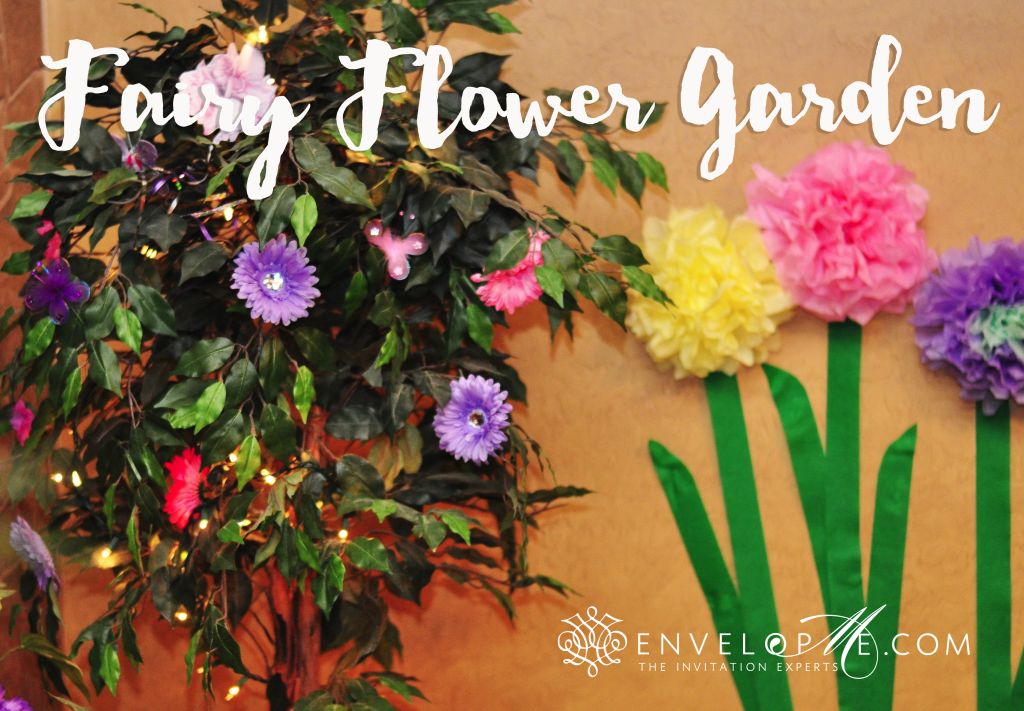 We brought silk plants from all around the house, along with white Christmas lights and many silk flowers to the "garden party" room. We added silk flowers and butterflies to all the greenery.  On the large wall, we created Tissue Pom-Pom flowers and stems (green streamers taped to the wall) as a backdrop. Here's a tutorial on how to make the Tissue Flowers: Tissue Pom Pom Flowers  We made the full circle ones shown, but flattened them to only half and adhered on the wall, so they were extra fluffy.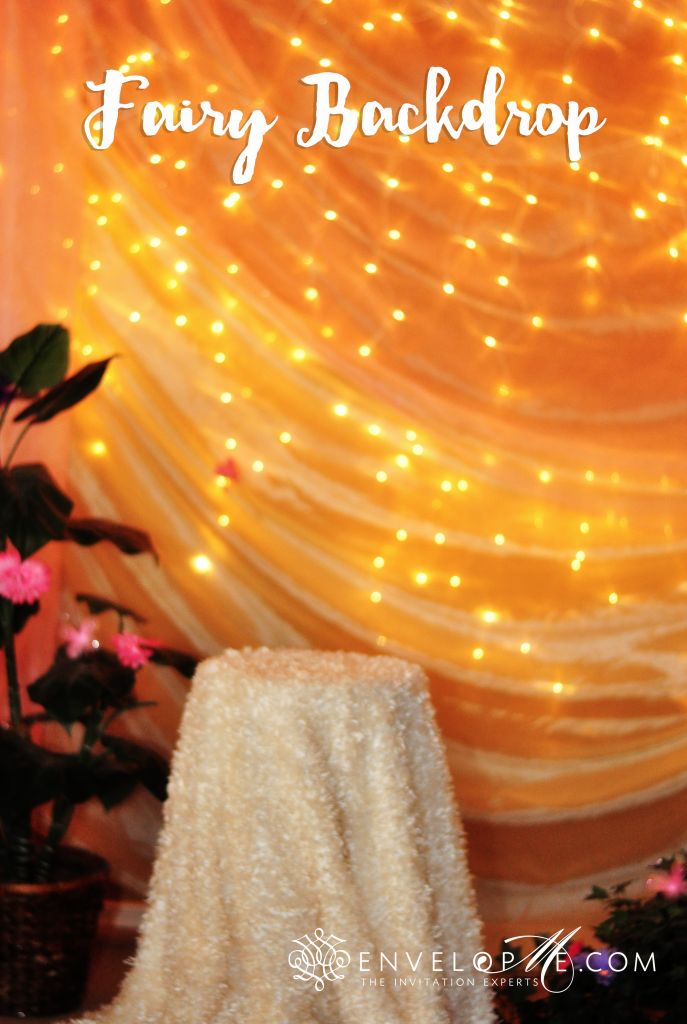 In another part of the room, I created a photo backdrop to take a picture of each little fairy. After the party, I emailed each girl her fairy picture along with other pics from the party as a thank you (be a better mom than me and print them out to send in the actual mail:-) The backdrop is just white icicle lights strung along the wall with a sheer fabric overlay, and a covered stool to sit on.  Test out lighting and camera settings ahead of time so you can know if you need a flash or other lighting/adjustments.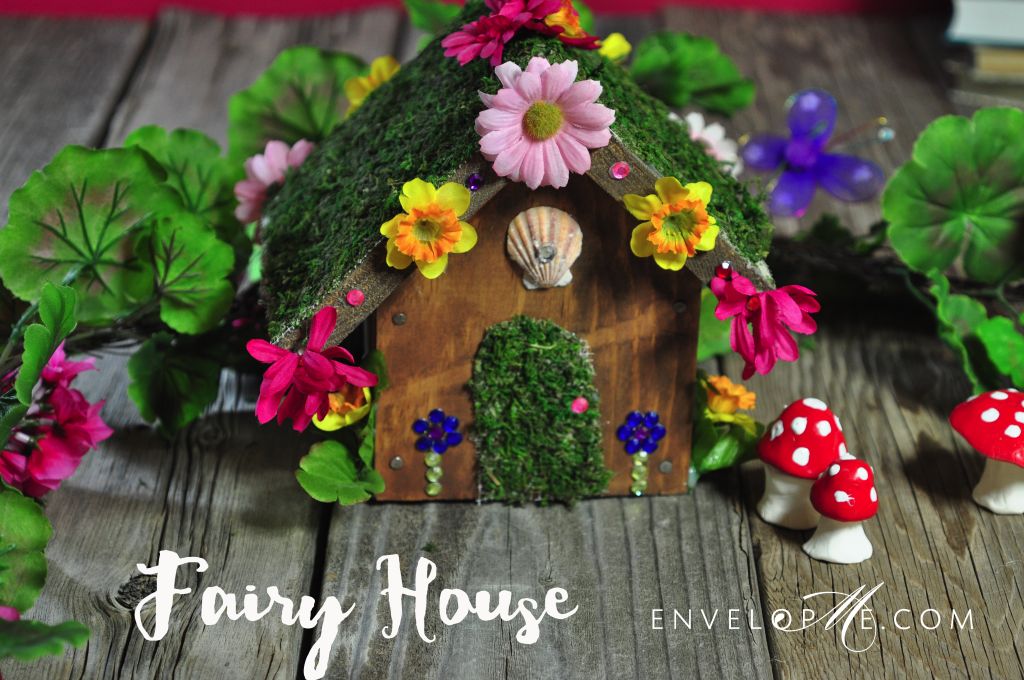 For the centerpiece on the table, my daughter helped me decorate an unfinished birdhouse to transform it into a fairy house.  We bought some sheet moss (in the floral department of our craft store) and thatched the roof and cut out another piece to make a door. Then, we hot-glued flowers,  jewels and sea shells all over the house, just perfect for little fairies.  The sweet little flowers made of jewels on either side of the door were my daughter's idea. So cute! We had so much fun doing this together.
As I mentioned in the last post, I fell in love with the magical red Fairy Mushrooms.  I remember reading in books as a child about finding "fairy rings" in the forest – a circle of mushrooms – and always imagined they'd look like this!  So, I just had to create these for the party.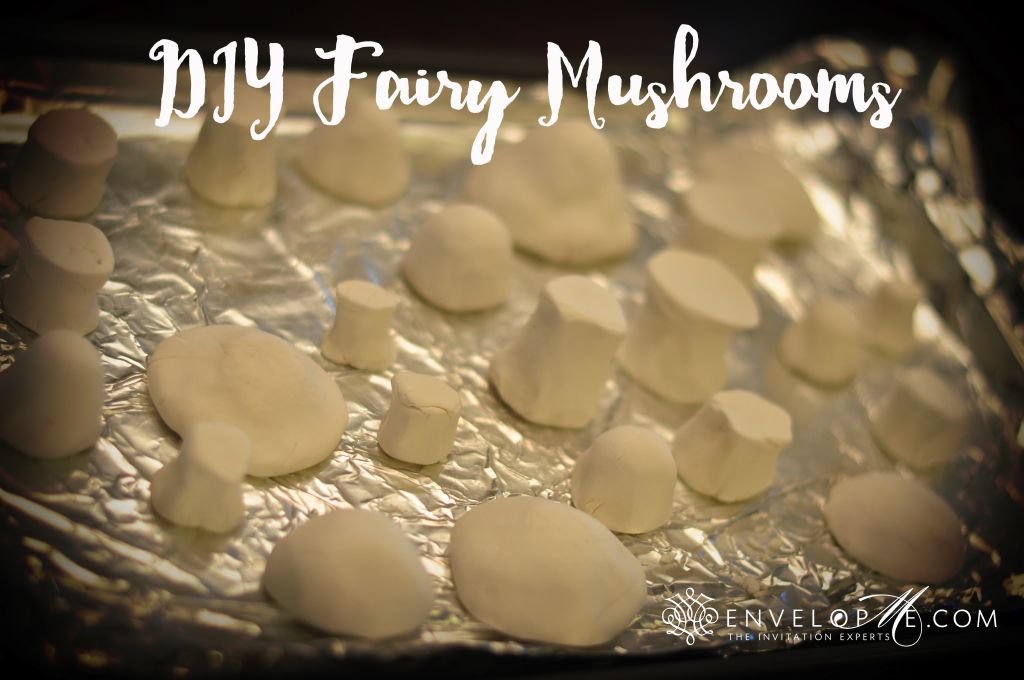 First, I made cornstarch playdough (Cornstarch Playdough Recipe).  I'd never used this type of dough before, but it worked perfectly.  The dough was really smooth, didn't crack much, and was a breeze to mold into the shapes I wanted.  To make it easy, I made separate stems and caps.  I shaped each set together, so they were sized right (and was sure to flatten both the tops and bottoms of each stem). The larger flat caps are about 2.5″ diameter and about 1/2″ high. The small/tall caps are about 1″ high and 1 to 1-1/4 wide. The big domed one in the back is about 2.5″ diameter, and probably 1-3/4″ high. Stems are about 3/4″ to 1-1/4 high and nearly the same width, depending on the cap they were meant for.  You can make the top of the stem slightly smaller than the bottom.
I love how each one was unique – some big and flat, some taller and narrower – just like nature.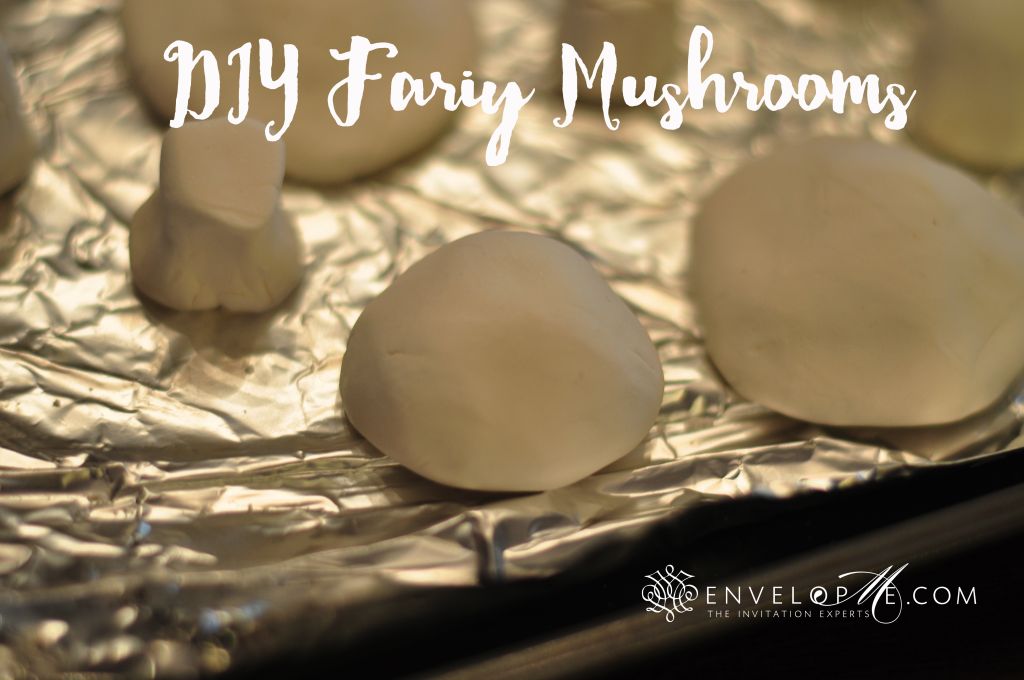 Then I let them dry for a few days.  If you let them air dry, rather than trying to speed-bake them, there are less cracks.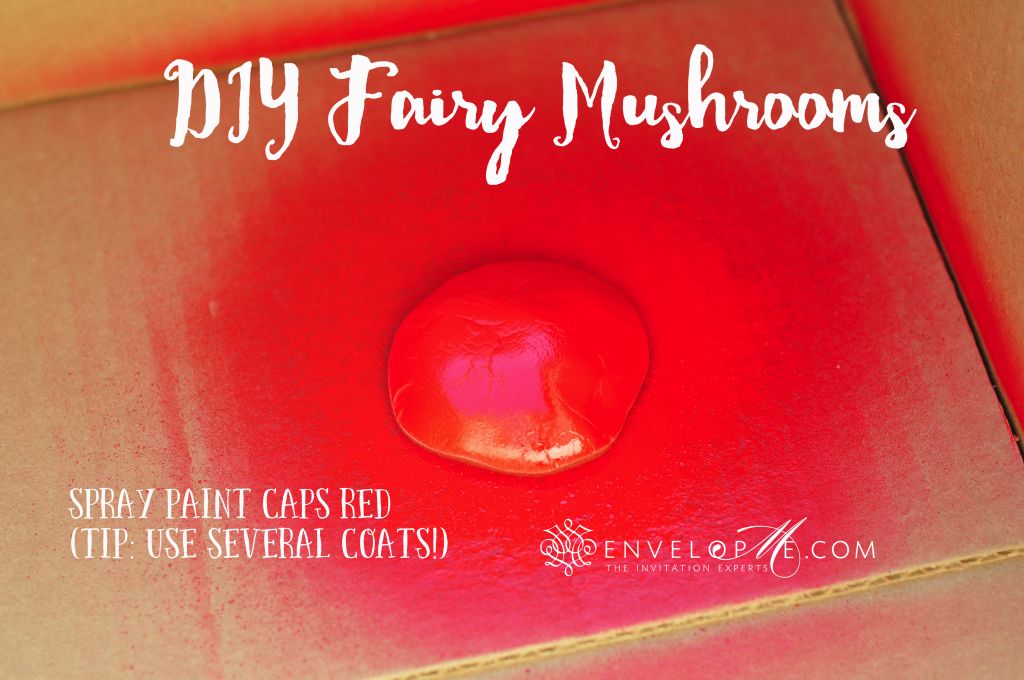 After they were dry, I spray-painted the caps red.  Any type of spray paint will do here – whatever you have hanging around. Walmart is generally quite a bit less expensive on spray paint than craft stores.  Use several coats and let them dry in-between. You don't need to spray the underside.  The dough dries to a nice matte white, so I left the stem bases and cap bottoms natural & unpainted.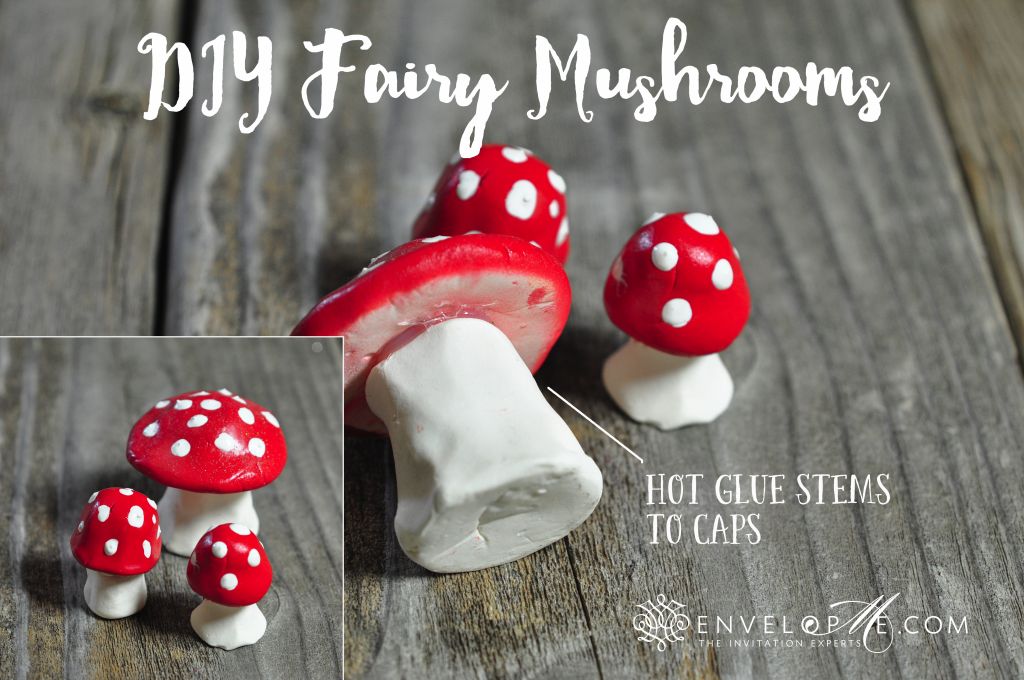 When the caps are ready, hot glue them to the stems.  I used white puffy paint from the craft store to make the little white dots, like this one from Amazon. And since we made a bunch of mushrooms, we used them all around to decorate.  They do take a while to dry and assemble, so be sure to start a couple of weeks in advance.
Be sure to check out PART 3 – The Party! to see how it all comes together.
If you need even more party ideas, here's my Pinterest board with lots of links: Fairy Party Ideas