Summery Yellow & Gray Pocket Fold Wedding Invitation
As summer is approaching quickly, we're super excited with this sunshine-esque Envelopments® Pocket Fold® invitation.  Bright but soft, warm & inviting, these delicate watercolored golden flowers bring this invitation to life.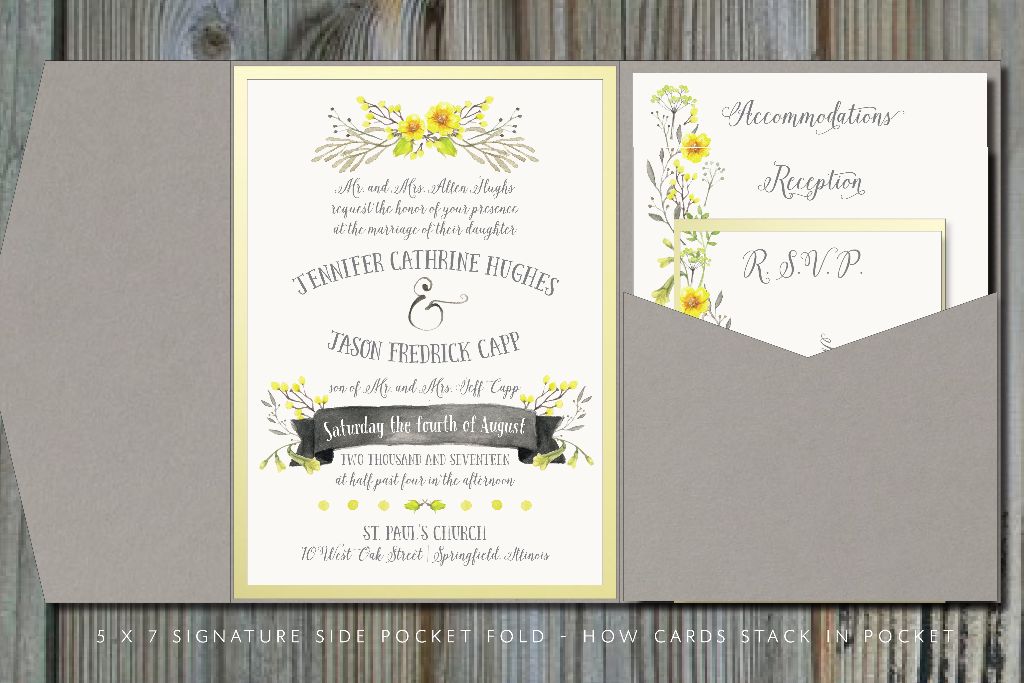 Featuring the gorgeous yellow watercolor flowers of Lisa Glanz, and gorgeous typography (Isabella for the script), these invitations give a light, airy quality to your rustic wedding.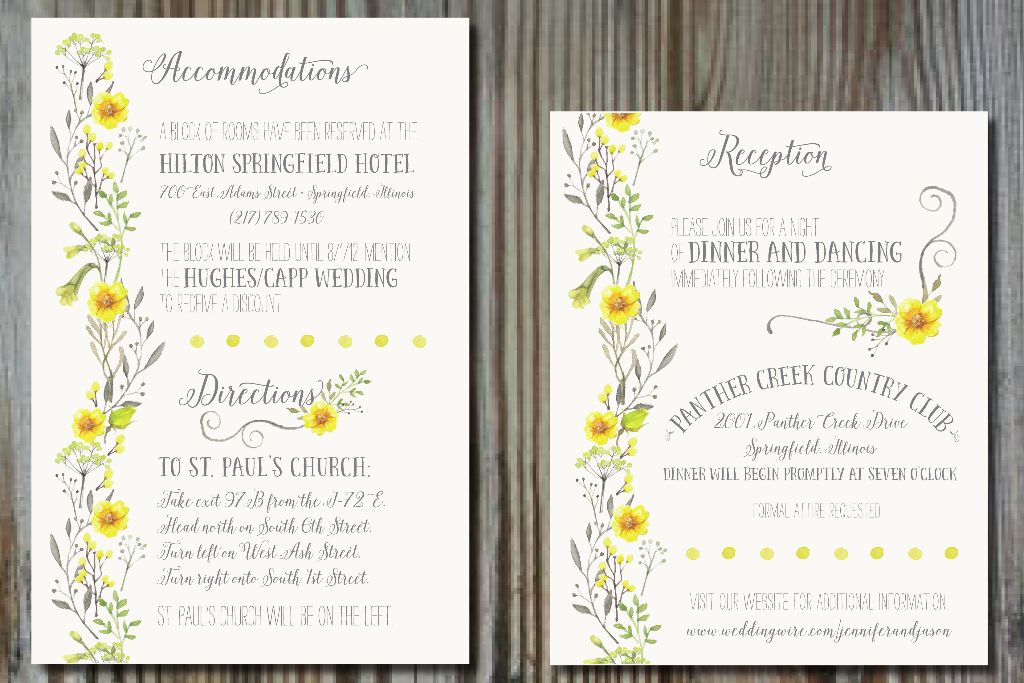 We love how the flower border runs down the edge of of all three enclosure cards. Notice that it's carefully designed, so the border lines up when it stacks in the pocket!  The stylized type gives it a more hand-lettered feel.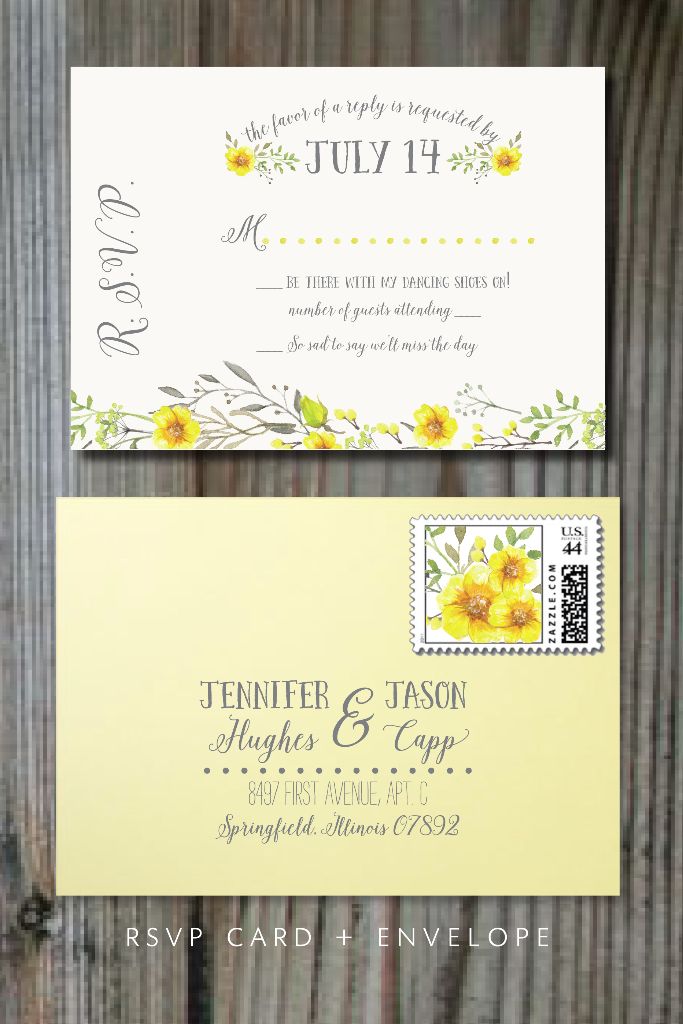 Don't forget the RSVP set — also featuring a custom stamp!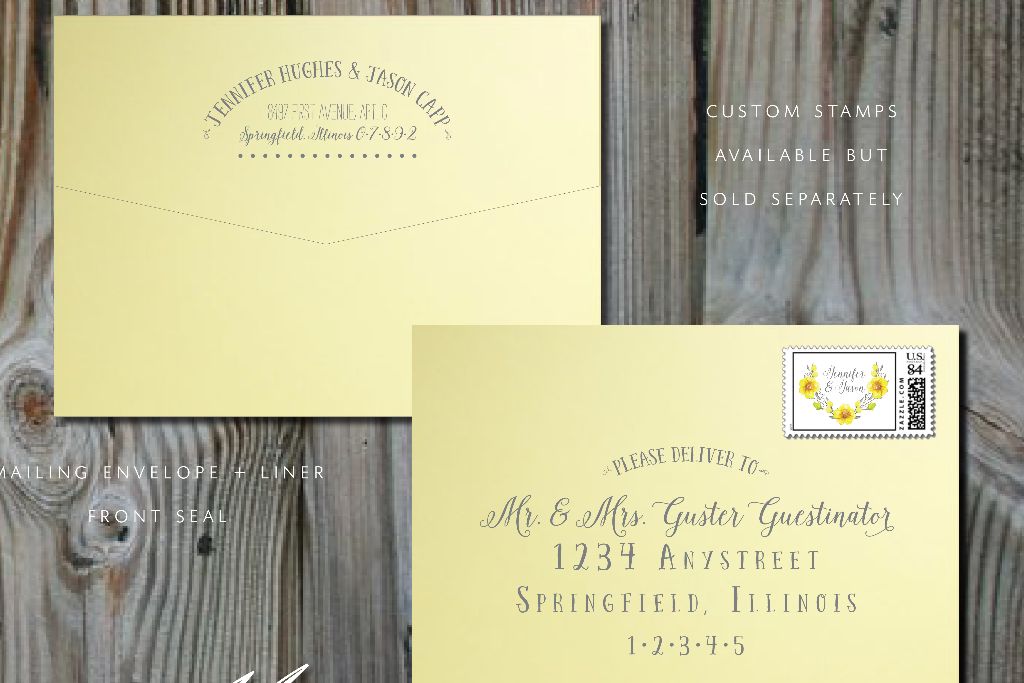 We've carried the look though on the envelopes (showing both the guest address on the front, as well as the return on the back flap) and of course, we've designed a matching stamp to coordinate.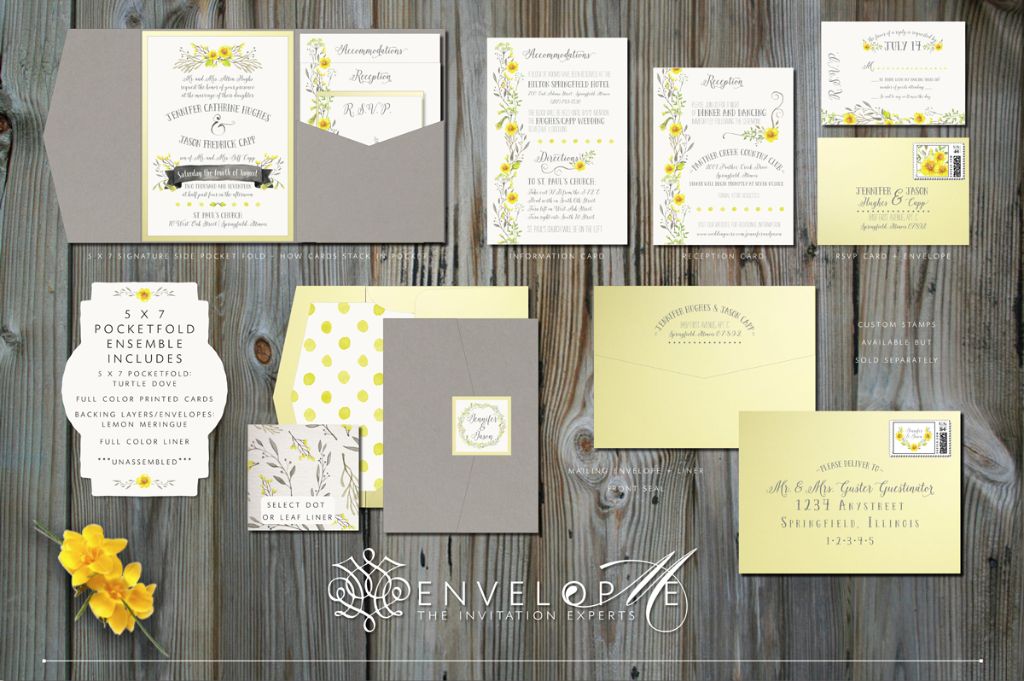 Yes, we can customize to exactly what you need for your wedding, and all the elements are optional, so you could trade out the pocket fold for a pocket card, or just a backing, delete the envelope liner, use less enclosures or whatever you'd like.
Elements included are a 5 x 7 Pocket Fold – Signature Side, in Turtle Dove (C2 pricepoint), envelopes & cardstock backing layers in Lemon Meringue (C2 pricepoint), and all the cards are printed on our Classic White cardstock. A custom envelope liner and delicate front seal add to the fun design.
Contact us for a quote on your custom printed invitation or order DIY Invitation Supplies. 
We look forward to helping you create your perfect invitation!