Pockets that fit 5 x 7 Invitations? YES! We have them!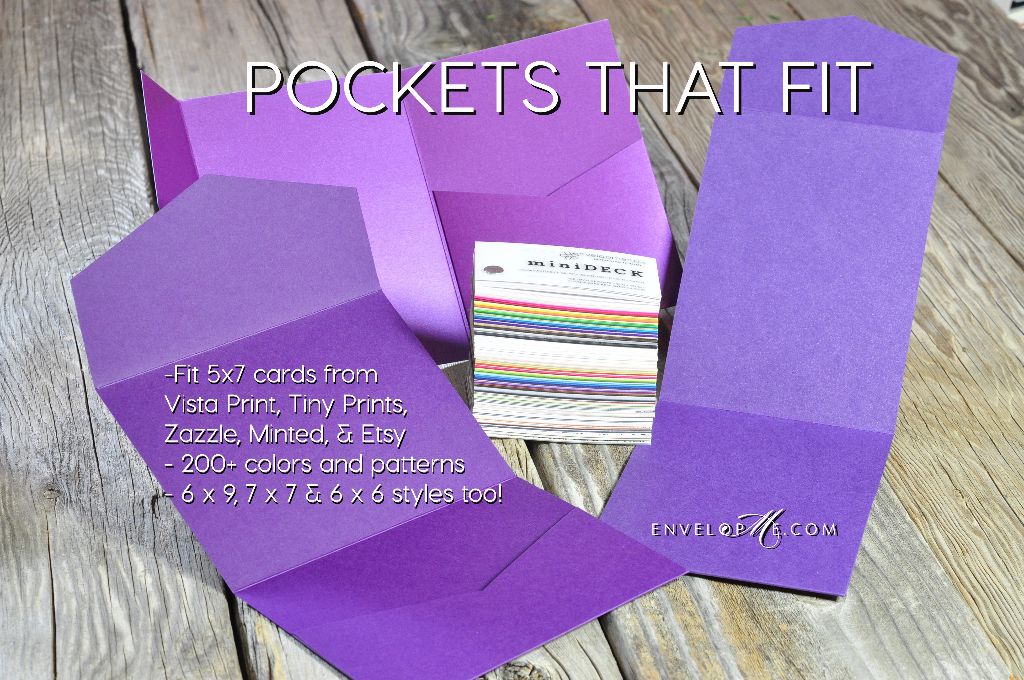 Your lovely invitations just arrived in the mail… But your new 5 x 7 invitations (also called A7 invitations) are too big to fit in your pocket folds. You're not alone.  So many brides call us because this happens… All. The. Time. Most pocket brands are just too small to hold your invites, and you either have to go without or cut all of your invites down by hand to fit.
But before you run out and buy a scissors (really, DON'T get a scissors!), we can help. Our generous 5 x 7 pocket folds will fit UP TO a 5.125 x 7.125 card, so they'll easily fit the 5 x 7 invitations from Vista Print, Minted Wedding Stationery, Etsy, Wedding Invitations by Wedding Paper Divas, Zazzle, and more, or even your custom-printed A7 letterpress invitations. (contains affiliate links).
Larger cards, like the 5.125 x 7.25 invitations (such as from Carlson Craft) will fit in the Signature Side and Landscape Pocket Fold versions (invite will be flush with the pocket edges), but note that they will not fit in the portrait style pocket fold. Be sure to check out the pocket dimensions as well from our chart, so everything fits perfectly and comes together just as you imagined.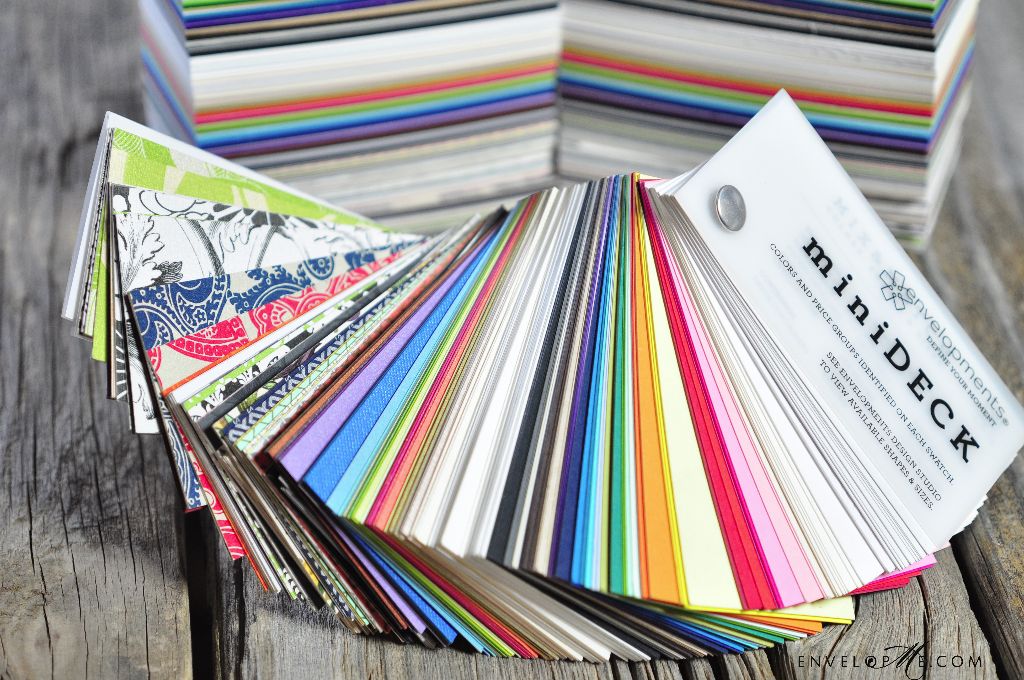 With over 200+ patterns and colors to choose from, you're sure to find a color you love and that matches as well.
In addition to the 5 x 7 options (with SIX styles to choose from), you can also opt for the 6 x 9 version, which holds a card up to 6.125 x 9.125 (and if your invite is the 5.5 x 8.5 size, this is perfectly proportioned with a backing layer), as well as 7 x 7 and 6 x 6 sizes.  And check out the new bracket shapes – they're just gorgeous and will add an extra touch of luxury!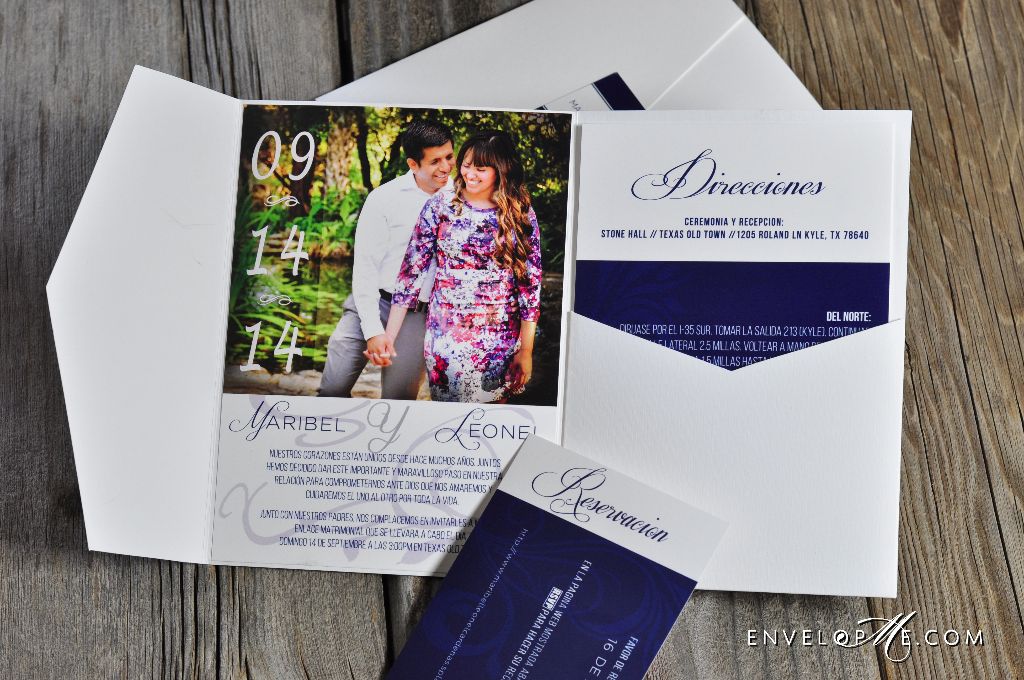 Click here to see all the colors | Click here to order a sample | Click here to order 5 x 7 Pocketfolds
And, don't forget the mailing envelopes.  Unless you ordered inner + outer envelopes with your invitations, they aren't going to hold the pockets.  With inner + outer sets, you may be able to use the outer ones –  they must measure 5.5 x 7.5 to hold the pocket. The inner ones won't fit. Our envelopes are sized to fit these oversize pockets perfectly, and come in plenty of coordinating colors. We even offer optional liners.
But if you haven't printed your invitations yet, we can custom-print them for you. We'll make sure they're perfectly sized to fit, and even size your enclosure cards to stack neatly in the pocket. (Just contact us for a custom quote).
So don't get frustrated with trying to find a pocket that actually fits.  We have one that's the perfect size for your gorgeous invitations!
As always, if you have questions, please ask.  We're here to help!