DIY Corporate Retreat Invitations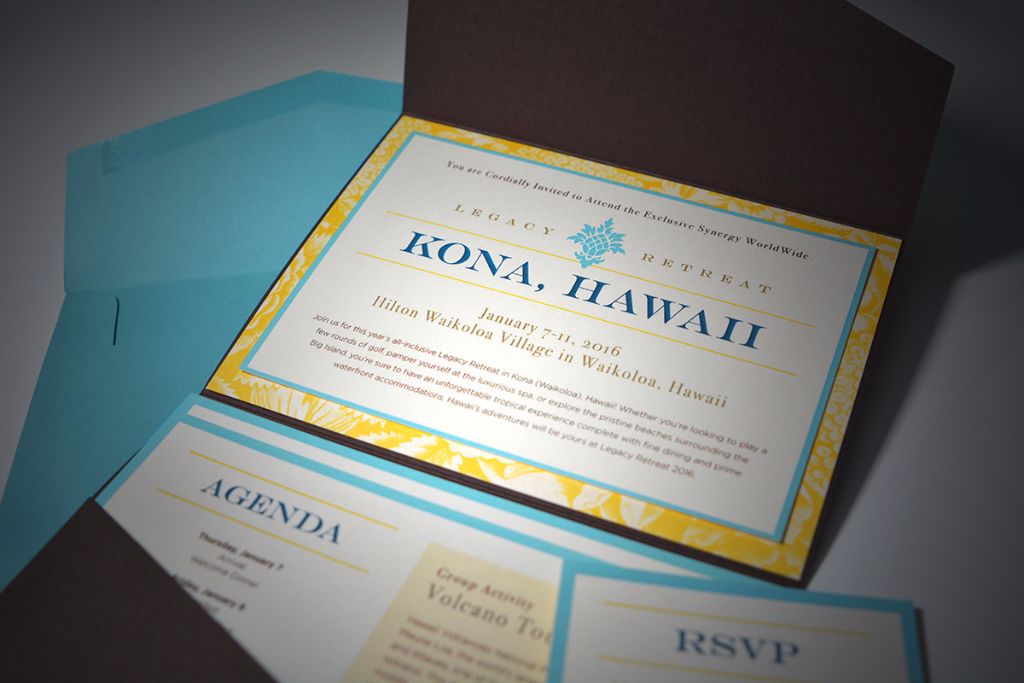 These gorgeous Corporate Retreat invitations were created by Ryan Lindahl for his company's Legacy Retreat. (One in 2014 and one in 2016.)  They turned out gorgeous and we just had to share!
Ryan created the design, and printed these corporate invitations, using our Envelopments DIY invitation supplies to create this stunning pocket invitation – complete with all the information attendees would need for a successful retreat.
Invitations from both years featured the 5 x 7 landscape pocketfold, and made wonderful use of all the layering options, to bring in colors and depth to the invitation. Don't you just want to join them?
In the pocket, individual cards for the retreat's agenda, information, and an RSVP card are expertly layered. The use of color, fonts, motif, and design work together spectacularly.
Above: Pocketfold in metallic Bronze, with Zuni backing layers to play off the colorful printing.
Below: Pocketfold in metallic Mercury Blue, with Tangelo and Mint backing layers.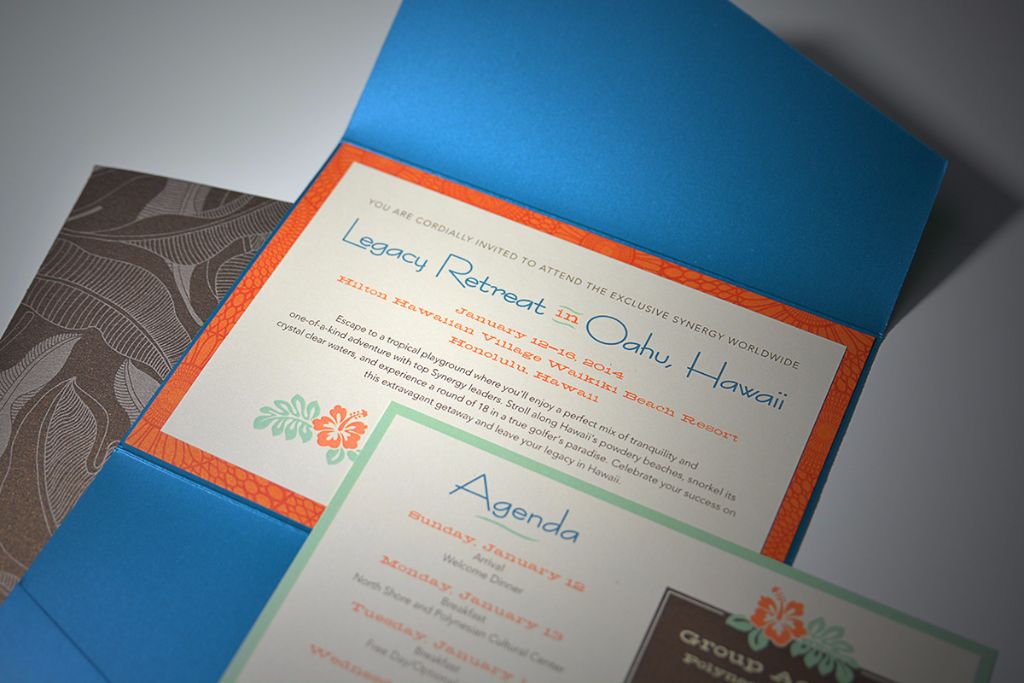 If you're working on a unique invitation for a corporate retreat, we are here to help… whether that means supplying high-end DIY supplies, or designing, printing or even assembling your custom invitations.
Contact us for a quote on your custom printed Corporate Retreat Invitations or click here order DIY Invitation Supplies. 
We are the invitation experts and look forward to helping you create your perfect invitation!
B