New Colors for a New Year!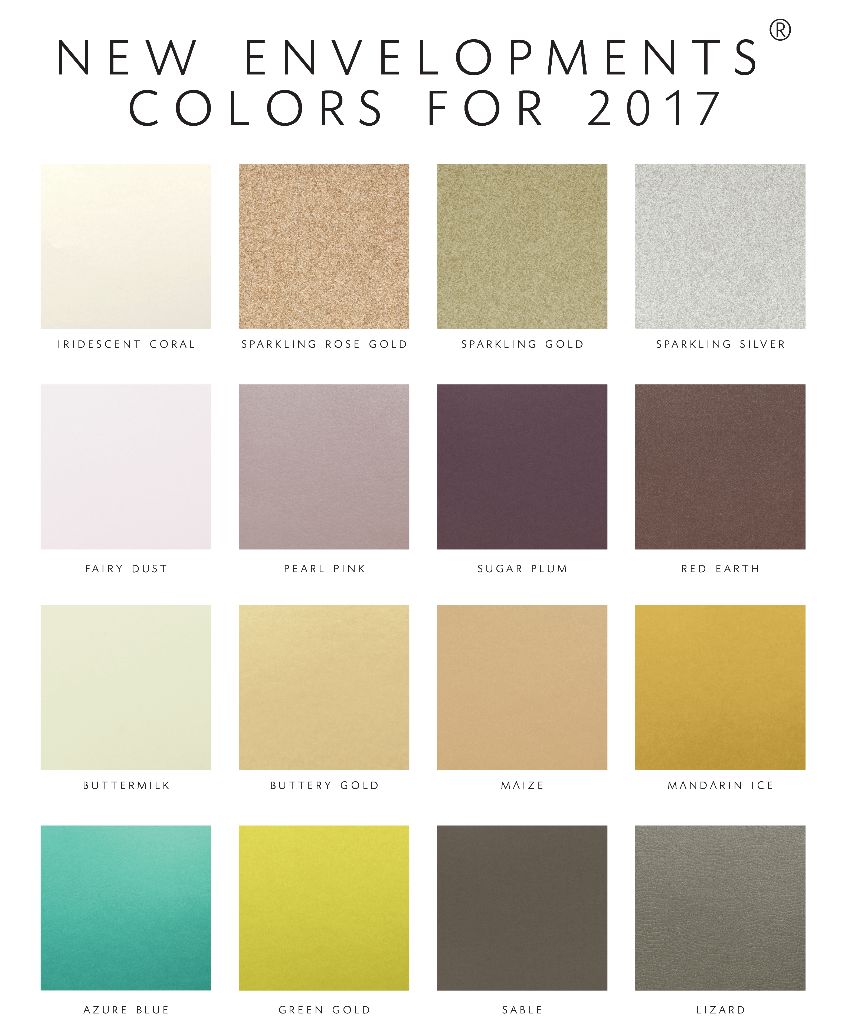 We're super-excited to help you create gorgeous invitations with these 16 fantastic new colors! From the brilliant micro-glitter sparkle of Sparkling Gold, Sparkling Rose Gold and Sparkling Silver, to the glowing shimmer of Fairy Dust and Iridescent Coral, to the earthy rich luster of Azure Blue, Maize, Sugar Plum, Red Earth, Lizard and Sable, to the luxurious metallic shine of Green-Gold, Buttery Gold, and Mandarin Ice, to the soft, creamy matte of Buttermilk, you're sure to find one you love!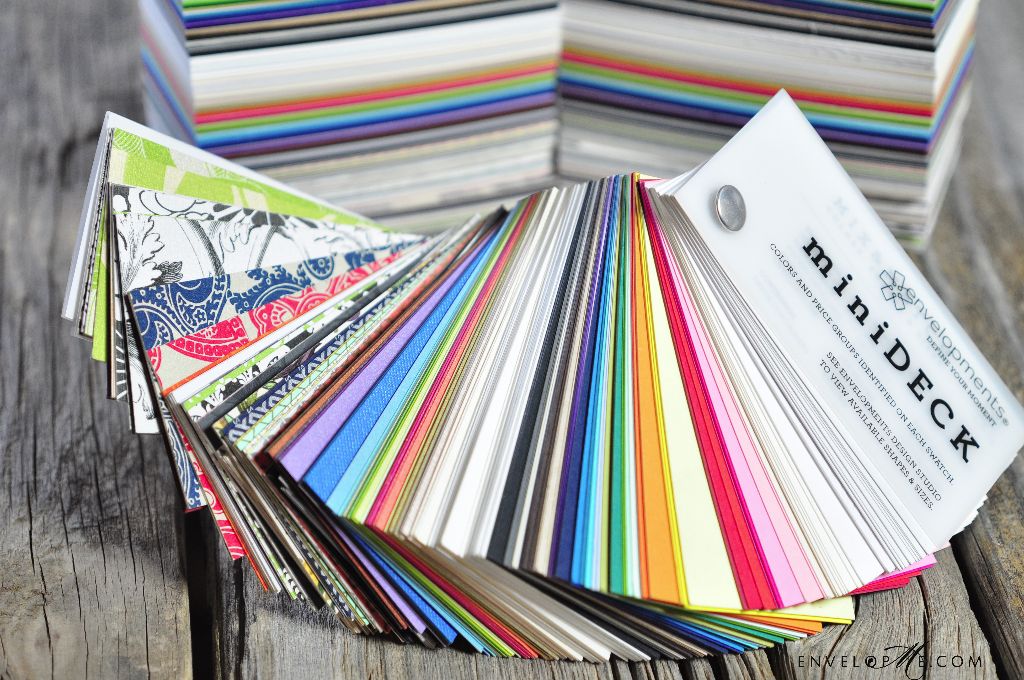 This past year, we saw the addition of 54 new, rich, bold Gmund stocks (most of which are also incredible for letterpress too!), which, with the addition of these new 16, brings us to nearly 300 colors and patterns to choose from.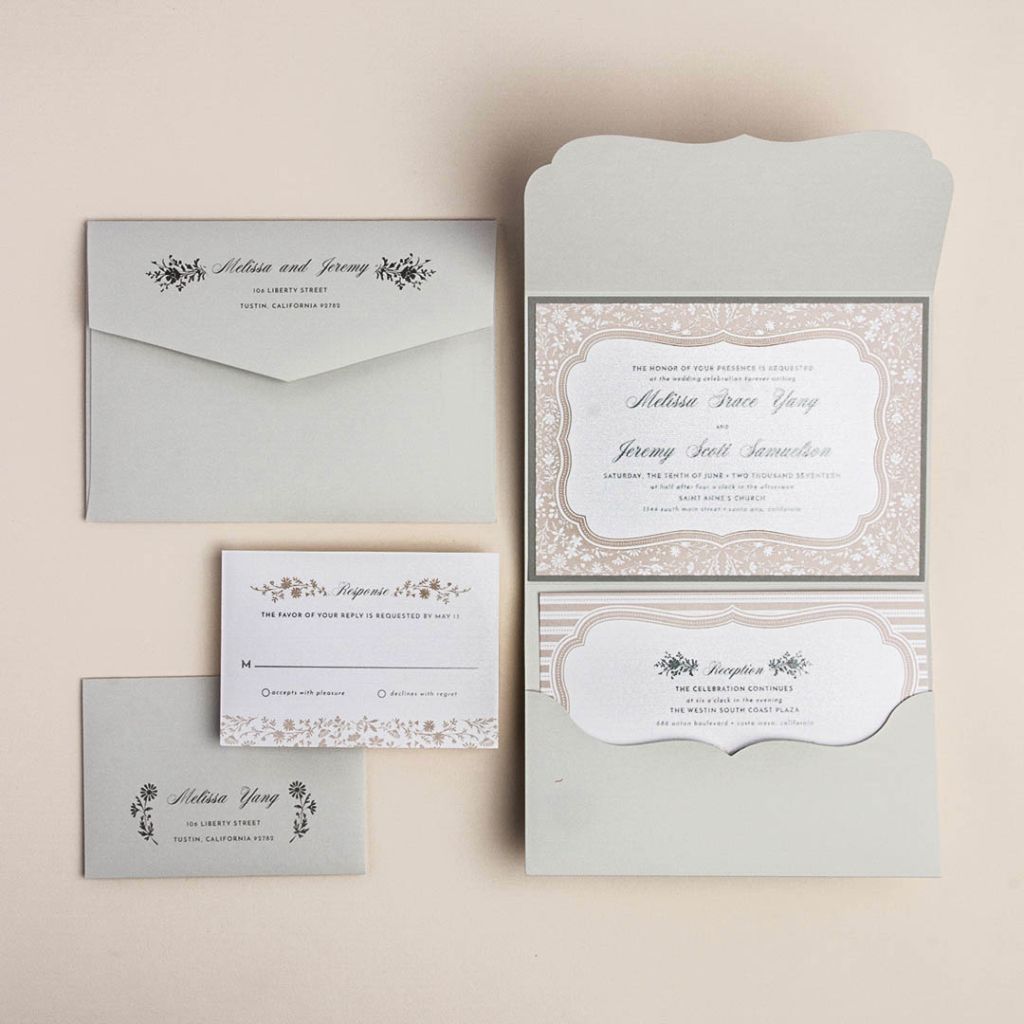 Don't forget we also have new BRACKET shapes in pocket folds, pocket cards and envelofolds, FRAMES with a die-cut out of the center to "frame" your invites, and die-cut SILHOUETTES to add more shape and dimension to your invitations. You can order any of our unprinted stocks for DIY invitations here.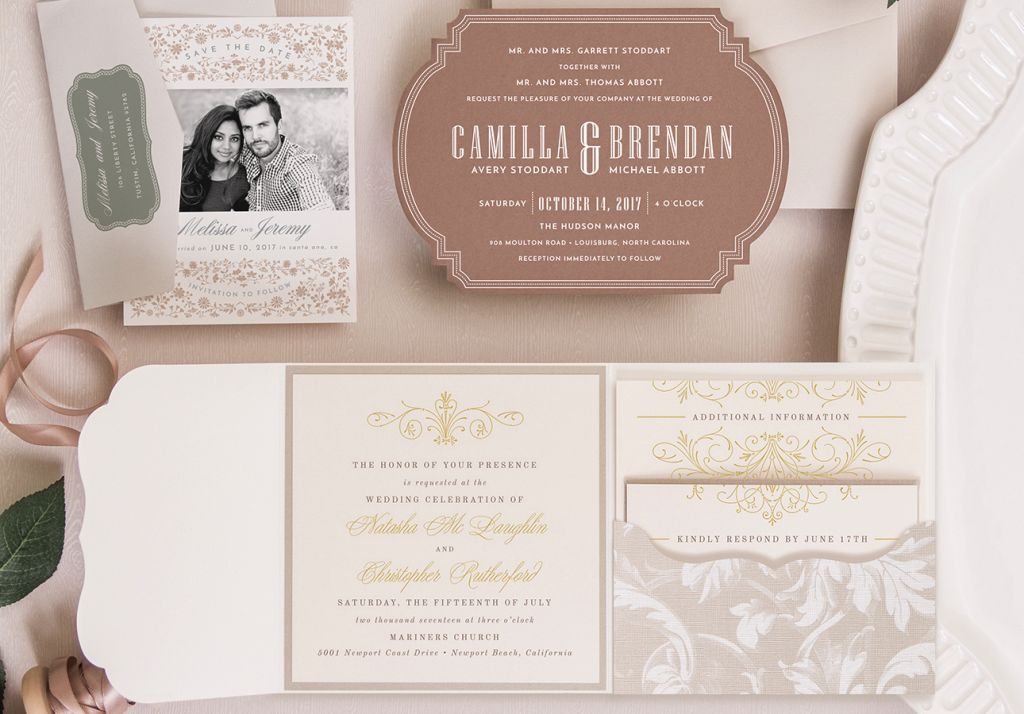 ---
And did we mention printing?  Of course, you can always order all of our stocks blank to DIY your invitations, but if you need help with professional design or printing, we've got you covered.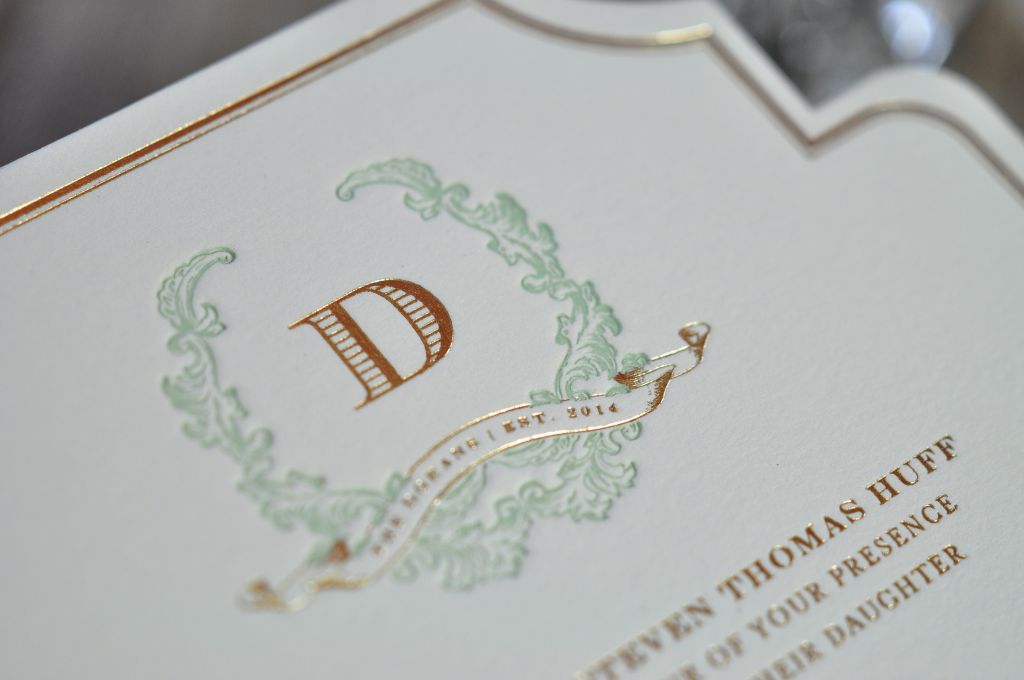 In addition to exquisite letterpress & foil to more affordable options like thermography and full color, we also offer metallic digital gold and silver, as well as WHITE digital ink. White ink is even available for guest addressing on your envelopes for a stunning effect.  Request a custom quote for printing here.
---
Of course, we have to say goodbye to a few old colors to make room for these brand new options… discontinued stocks for 2017 include Atomic Orange, Bing, Blush, Caution, Charcoal/Black Linen, French Roast, Indigo, Iris, Jade, Lemon Meringue, Powder Blue, Soft White, St. Tropez, Sunflower, Thistle, Very Violet, and Vine. Also discontinued earlier in the year were Buttercream, Cloud, River Rock, Boa, Coal, Dahlia, Frosted Cream/Ivory, Navajo, Peacock, Pout, Wintergreen, Clear Sheer Vellum, as well as a few patterns including London Fog BRO11, Luster KAL25, Raw Silk White BLO01, and White Micah KAL35.
---
With so many options to choose from, finding the perfect combination for your invitations will be easy… but making a choice between all these amazing options might be a little difficult 🙂