Category Archives:
Holiday Ideas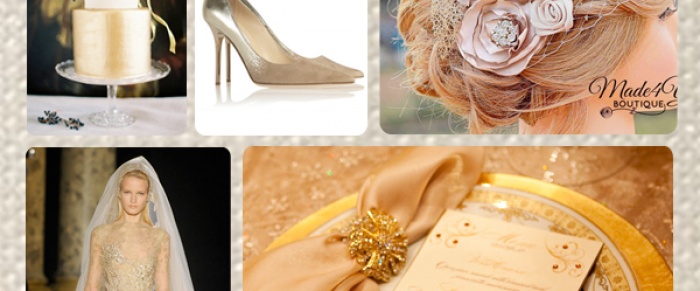 Glitzy and Gorgeous! The inspiration color for this week is Bullion/Ginger, a duplex cardstock featuring a brilliant and shimmery metallic gold cardstock on one side and a subtler matte gold on the other.  Perfect when the occasion needs a bit of sparkle – or a lot! We can help you mix and match styles […]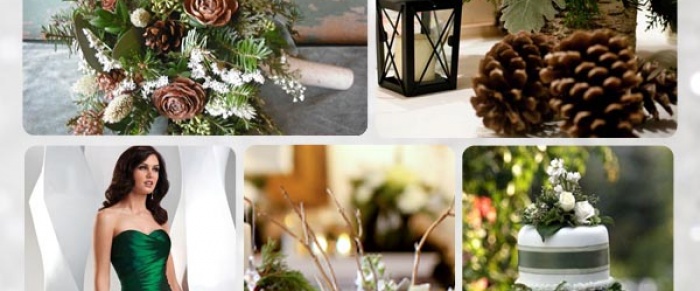 Can you almost smell the scent of Pine? The inspiration color for this week is Oz – a deep forest green metallic cardstock.  Gorgeous for anytime of year, but especially during the holiday season, this elegant stock pairs equally well with white or cream, bronze, gold, or even a splash of red if you want […]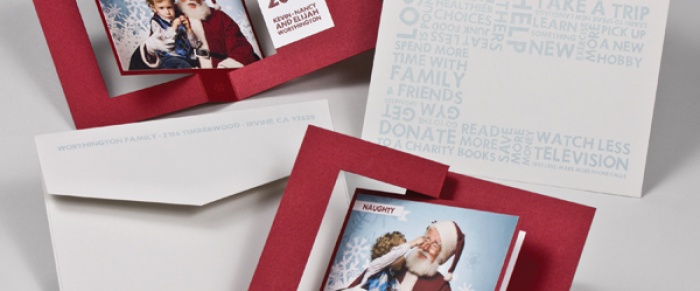 If your children are anywhere near as adorable as mine, maybe that Holiday greeting is the perfect place to feature their "cuteness".  Here are a few unique layouts that we can still create for you pretty quickly, or just some ideas to inspire you if you are putting these together on your own. Printed […]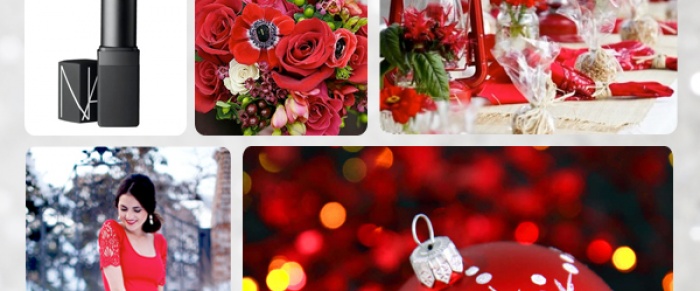 Nothing screams "Christmas!" quite like a bright shade of red. The holidays are in full swing, so we thought this would be an appropriate color of the week to kick of December! This fun and cheery red can be paired with winter white, a classic ivory, or even a rustic kraft – so when it […]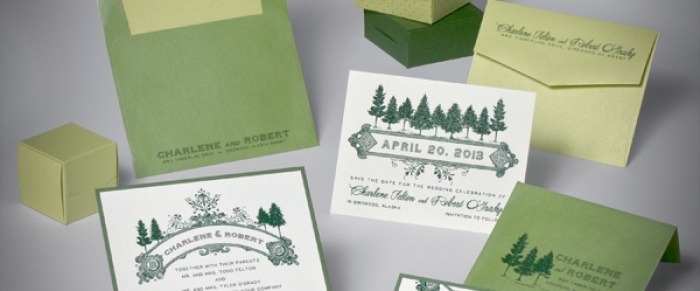 Happy November!  Now that the holidays are fast approaching, we wanted to share this gorgeous green and cream invitation, perfect for a winter wedding. We loved the intricate vintage design elements paired with the aged fonts and pine-tree motif on this rustic winter wedding invitation. Here are some close-ups so you can see the […]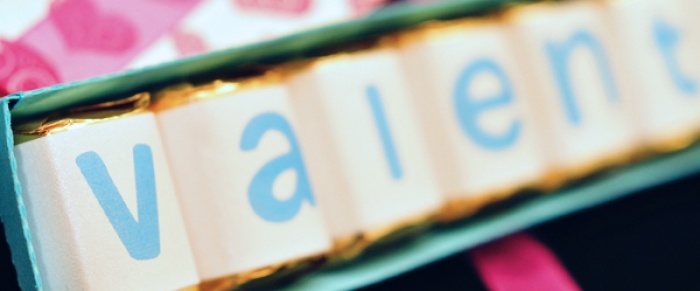 Being in the wedding business, Valentine's Day is one of our favorite holidays! But, we have kids, so this post has a few ideas for kid valentines, as well as a fun diy chocolate box that you can use as a teacher gift, party favor, or wedding thank you. First, the chocolate!
Just for fun, we've created a super-easy twist card Halloween invitation for your Halloween celebrations – complete with free halloween printables to make it even easier!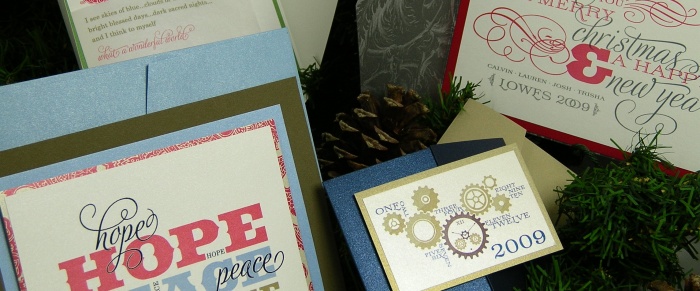 Can you believe it's already NOVEMBER?  Neither can we… but that means its time to stop thinking about your holiday cards and start creating them. It's the perfect way to remember friends and family this season, fabulous for your holiday gala, and just the way to thank your business customers—whatever the occasion, these handmade cards […]