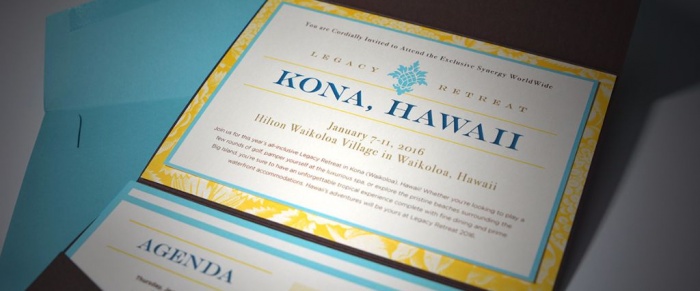 These gorgeous Corporate Retreat invitations were created by Ryan Lindahl for his company's Legacy Retreat. (One in 2014 and one in 2016.)  They turned out gorgeous and we just had to share! Ryan created the design, and printed these corporate invitations, using our Envelopments DIY invitation supplies to create this stunning pocket invitation – complete with […]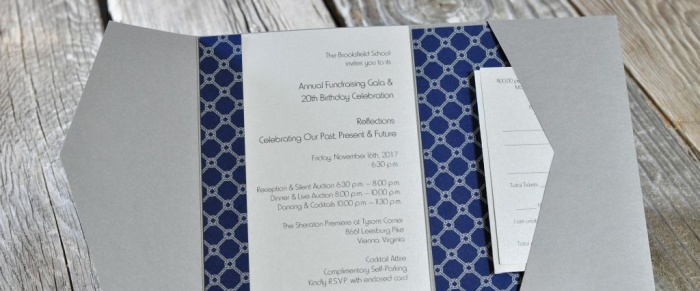 Non-Profit organizations count on generous donors and host amazing events to find them. To encourage those attendees to give generous donations, you need a gorgeous invitation! Here's a pocket fold invitation that features Silver and Navy, done in a simple but elegant fashion. The main invitation and RSVP cards are printed in black thermography (raised […]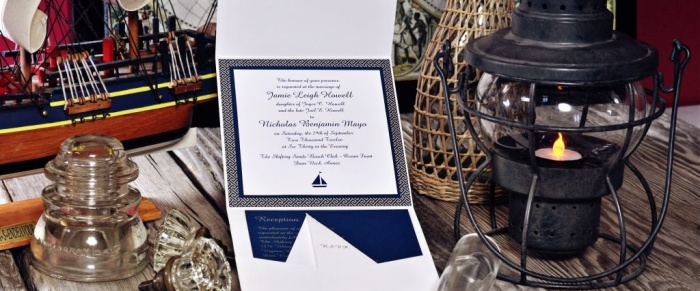 We love this nautical-themed pocket fold wedding invitation! The pocket invitation features a bright white pocket fold paired with our new jacquard pattern, another deep navy layer and a bright white printed invitation. Nautical Pocket Fold Wedding Invitation Recipe: 5×5 Signature Pocket Fold – C1 Classic White 5.5 x 5.5 Cardstock Backing Layer – C5 […]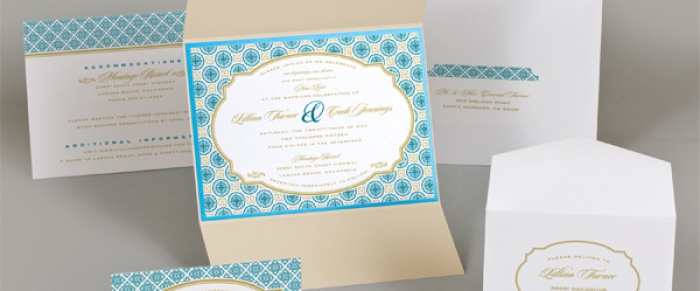 We've been seeing bold patterns trending in almost every industry this season, so it's no surprise that these same designs are carrying over into the wedding industry! I am absolutely in love with the way this invitation suite combines eye-catching patterns with ornate frames and a splash of color to keep things looking fresh and […]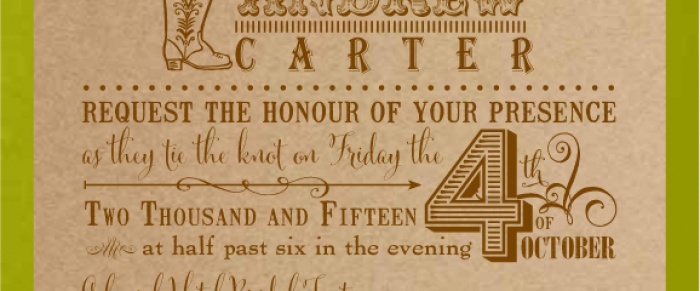 Your invitation is one of the first things your guests will see to introduce them to your wedding. Invitations not only convey the time, date, and place, but also give guests some clues about the theme, formality, and mood of the event. In this article, we will explore how different fonts and layouts totally change […]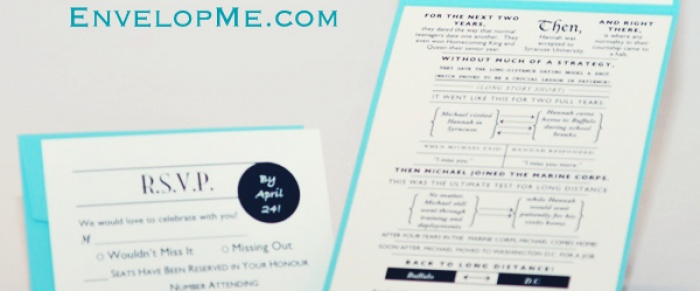 This week's top trend is one of our favorites – telling the story of the couple and how they got together! The story-telling invitation, designed by the bride, takes guests through their first meeting in high school through their on-again/off-again long distance courtship, and ultimately invites guests to the wedding. The design utilizes […]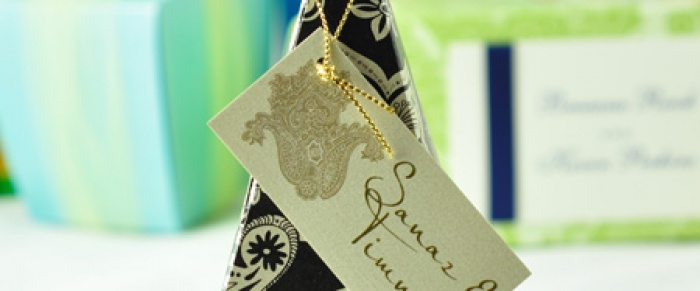 Easily personalize your favor boxes and containers with ribbons, tags, string, labels.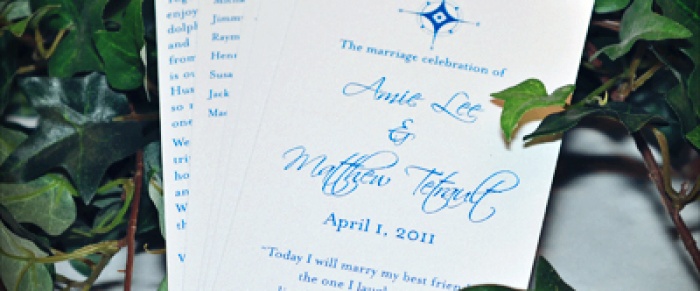 • • • Where Custom Printing meets DIY • • • By Jeanie Thatcher Many customers believe that printing invitations with us is an "all or nothing" deal. What many people don't realize is that we can do the printing and you can bring them home and add your own special touches to make them […]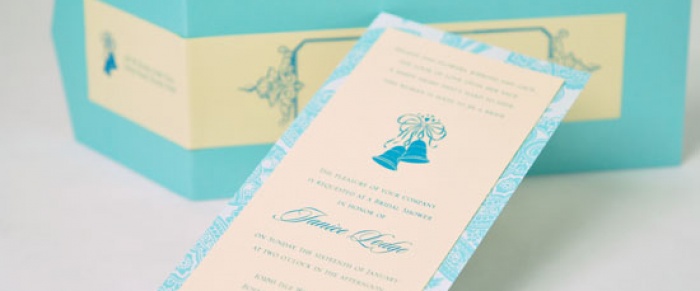 By Tayva Bloomer Something old, something new, something borrowed, and something…. wondering how to incorporate a bit of blue into your wedding? Why not make the color a theme at your bridal shower?!