Category Archives:
Brown & Bronze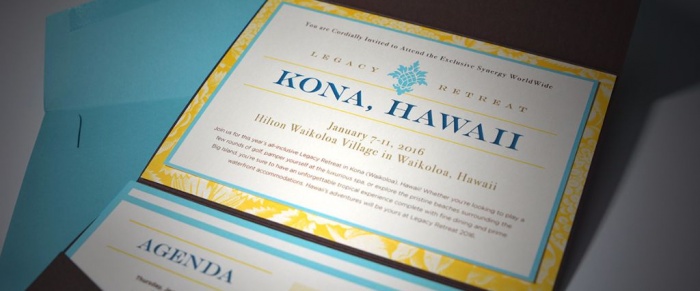 These gorgeous Corporate Retreat invitations were created by Ryan Lindahl for his company's Legacy Retreat. (One in 2014 and one in 2016.)  They turned out gorgeous and we just had to share! Ryan created the design, and printed these corporate invitations, using our Envelopments DIY invitation supplies to create this stunning pocket invitation – complete with […]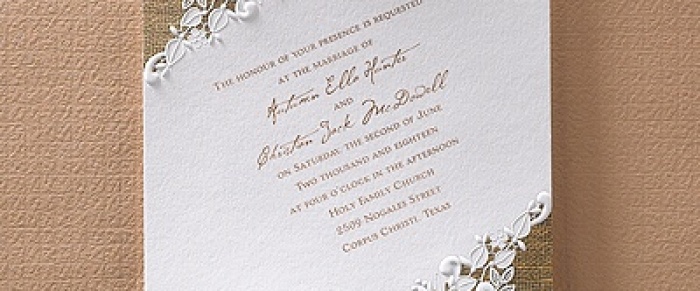 Rustic and romantic in one wedding invitation? Yes, you can have it all! Beautiful embossing and a printed background make this burlap and lace wedding invitation perfect for your celebration. We love the intricate detailing of the paper "lace" overlay against the burlap-patterned background. It's all one piece, so there's no assembly needed. But the […]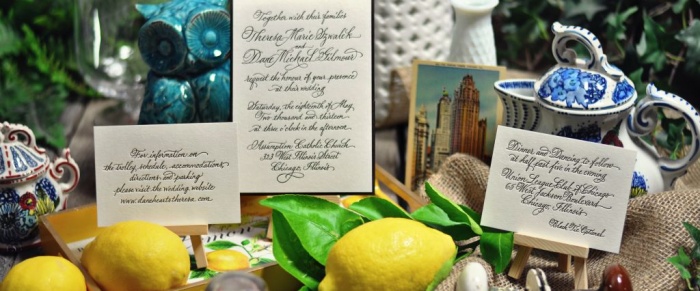 As you may know, we adore letterpress! This particular invitation strikes our fancy because of the gorgeous hand calligraphy – yes HAND CALLIGRAPHY! The bride worked with calligrapher Elizabeth Porcher Jones for the beautitful calligraphy file which we then digitized and letterpress printed. And here's one more unique touch: The bride found vintage postcards from […]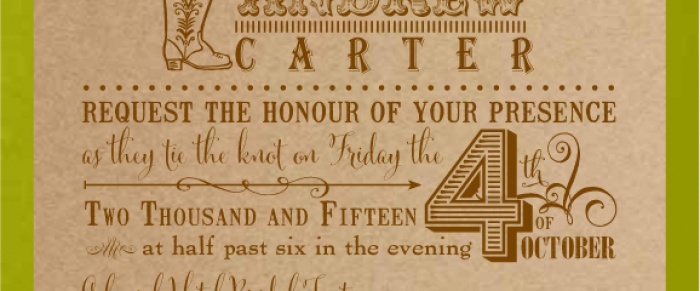 Your invitation is one of the first things your guests will see to introduce them to your wedding. Invitations not only convey the time, date, and place, but also give guests some clues about the theme, formality, and mood of the event. In this article, we will explore how different fonts and layouts totally change […]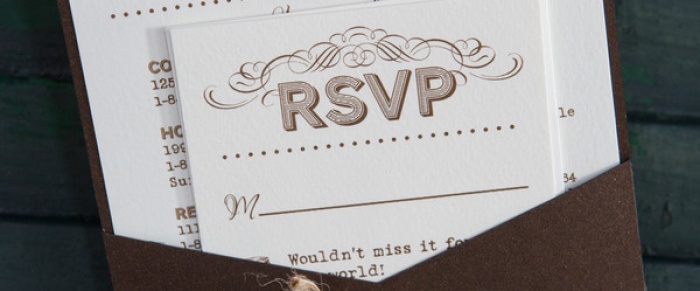 Rustic weddings are hot, and we have been dying to share this delightful rustic invitation suite that we created for Erin & Jason, along with Wedding Coordinator Shannon McLeod (whom we adore, by the way!).  And we thought it would be fun to take you through the design process of how this invitation came to […]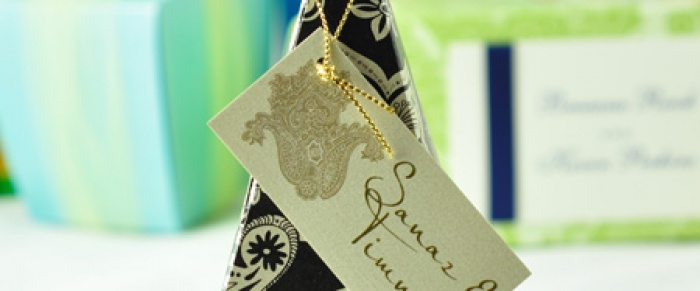 Easily personalize your favor boxes and containers with ribbons, tags, string, labels.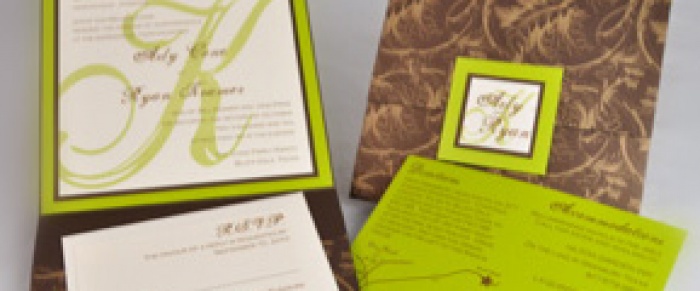 By Paula Smith How do you incorporate such a traditional element as a Monogram while keeping your invitation modern? Choose a bright fun color and pair it with a casual, elegant font. That is exactly what you find in Arly and Ryan's wedding invitations.