Category Archives:
Green & Emerald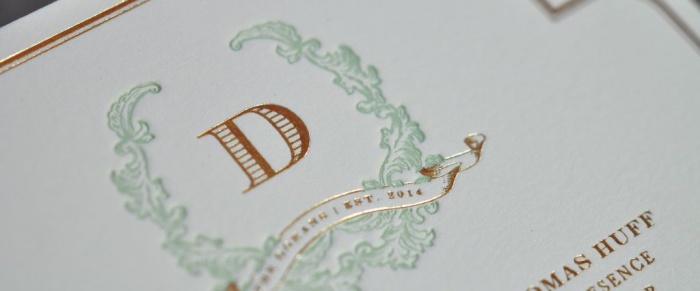 We've been so excited about this invitation, but had to wait to share because it was being published in a major wedding magazine – Style Unveiled Spring 2015 Issue. The wedding was featured both in the printed magazine and online! But now it's published and we can share… Here's a close-up shot of the beautiful […]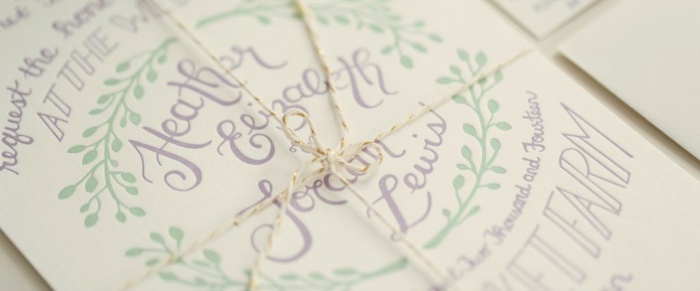 We were thrilled when bride Heather contacted us about helping with her unique letterpress wedding invitations. Heather, a professional photographer herself, and definitely an artist, hand lettered each piece of her invitation suite and drew the rustic decorative branch wreaths by hand as well. The character and charm of this unique invitation comes […]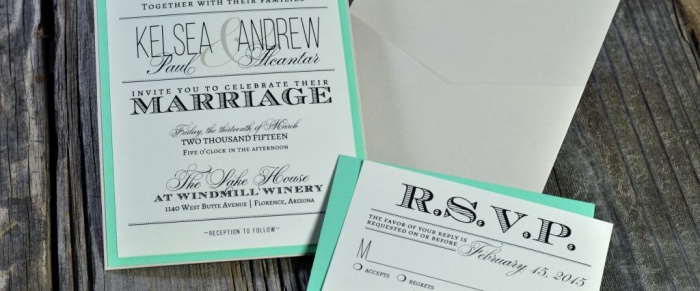 Congratulations Kelsea & Andrew! We had so much fun working with this couple to design their perfect invitations.  When Kelsey first came to us, she wasn't quite sure what she wanted design-wise.  She knew her invitation colors and that she wanted a Pocket Card invitation, so we started there.  Kelsea wanted a rustic look, to […]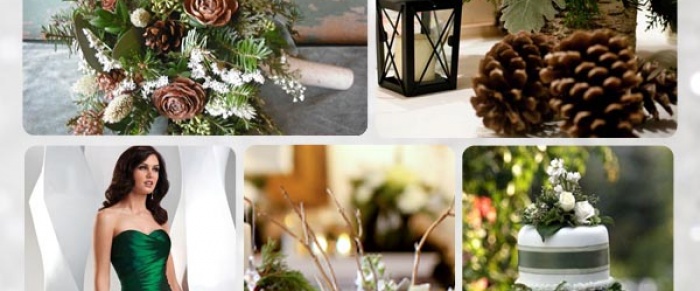 Can you almost smell the scent of Pine? The inspiration color for this week is Oz – a deep forest green metallic cardstock.  Gorgeous for anytime of year, but especially during the holiday season, this elegant stock pairs equally well with white or cream, bronze, gold, or even a splash of red if you want […]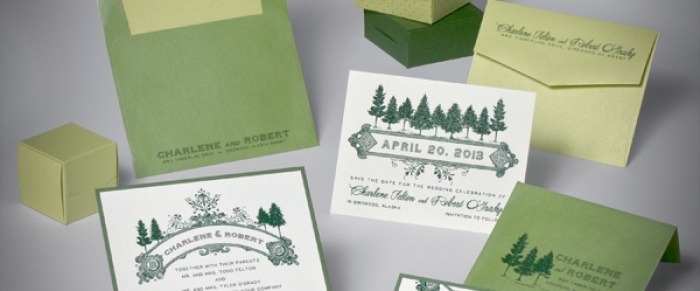 Happy November!  Now that the holidays are fast approaching, we wanted to share this gorgeous green and cream invitation, perfect for a winter wedding. We loved the intricate vintage design elements paired with the aged fonts and pine-tree motif on this rustic winter wedding invitation. Here are some close-ups so you can see the […]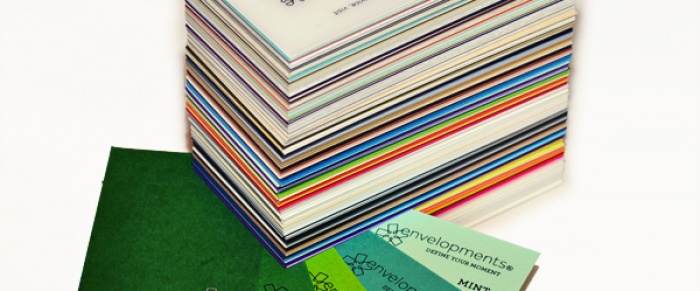 Green! As part of our "Top Trends" series, another one of the biggest trends this year is incorporating green. This spring, Pantone.com (the premier color authority for the design & fashion industry), announced the color of the year – Emerald Green.  Anticipating this trend, Envelopments released SIX new green colors of matte cardstock this year: […]
We were thrilled when Jessica & Babi asked us to help out with printing this lovely invitation, designed by a friend, for their upcoming wedding. The elegant scrolls in the monogram, as well as the custom silhouettes of the couple, were perfect for the thermography printing in slate ink.  The cards were printed on Ecru […]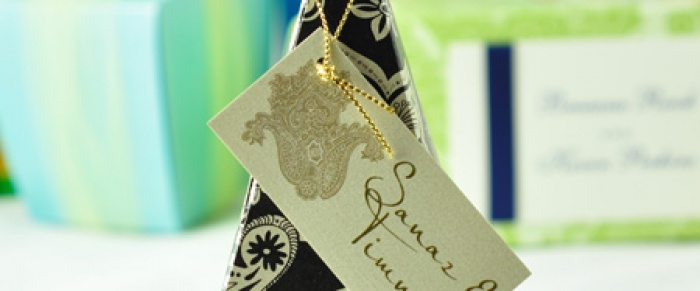 Easily personalize your favor boxes and containers with ribbons, tags, string, labels.
by Paula Smith With it's vibrant blooms and effervescent color scheme, Lauren and Nathaniel did a wonderful job incorporating "Summer Fun" into their wedding invitation design. What a great use of pattern and color to achieve a colorful, bright, and definitely FUN invitation!