Category Archives:
Yellow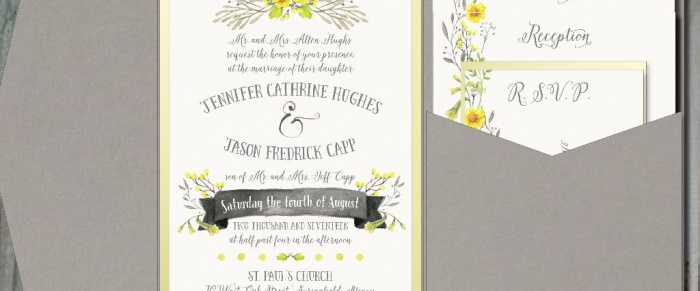 As summer is approaching quickly, we're super excited with this sunshine-esque Envelopments® Pocket Fold® invitation.  Bright but soft, warm & inviting, these delicate watercolored golden flowers bring this invitation to life. Featuring the gorgeous yellow watercolor flowers of Lisa Glanz, and gorgeous typography (Isabella for the script), these invitations give a light, airy quality to your […]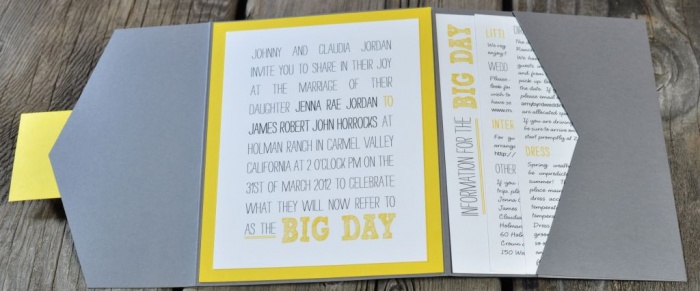 One of our favorite invitations is this adorable bright yellow and gray invitation.  The fonts have a hand-drawn look, and the overall feel of the invitation is FUN. We love the theme – "The BIG DAY" that runs throughout the invitation.  Carefully designed by Jenna, the bride, to make great use of color splashes and […]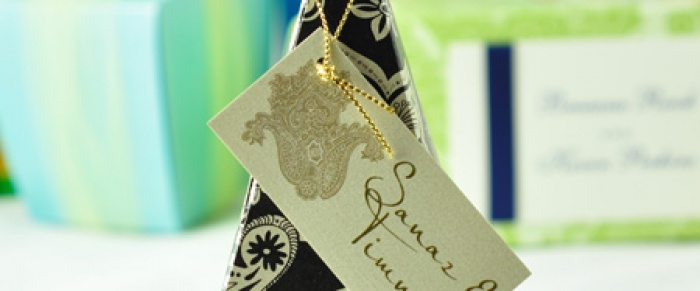 Easily personalize your favor boxes and containers with ribbons, tags, string, labels.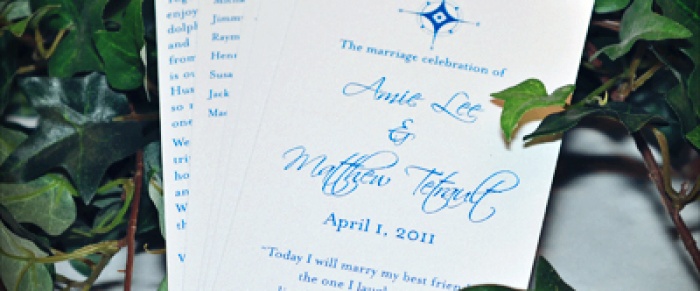 • • • Where Custom Printing meets DIY • • • By Jeanie Thatcher Many customers believe that printing invitations with us is an "all or nothing" deal. What many people don't realize is that we can do the printing and you can bring them home and add your own special touches to make them […]