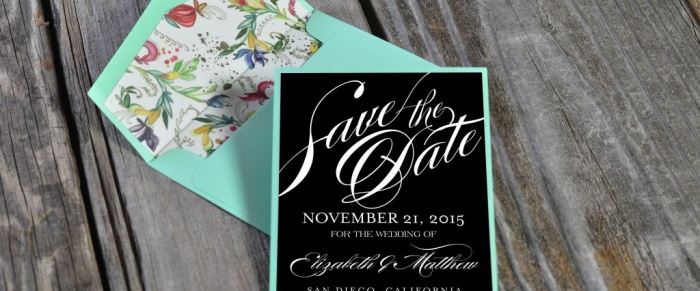 When we attended the Arizona Bridal Show recently, one of the most frequently asked questions from couples was "Do I need a Save-the-Date?" –  closely followed by "What's the difference between a Save-the-Date and the actual invitation?" Let's take the second question first: A Save-the-Date card is normally sent out 6 months to a year […]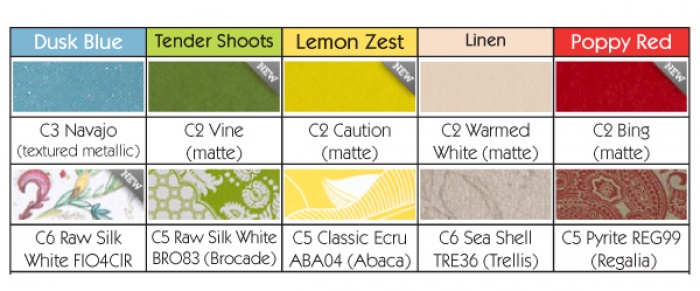 Top colors as identified by Pantone.com for 2013 For all you brides getting ready for a spring or summer wedding this year, we'll take some tips from top designers and celebrate color!  We'll have more features on the top trends of 2013 in the next few weeks, so be sure to join us on FACEBOOK […]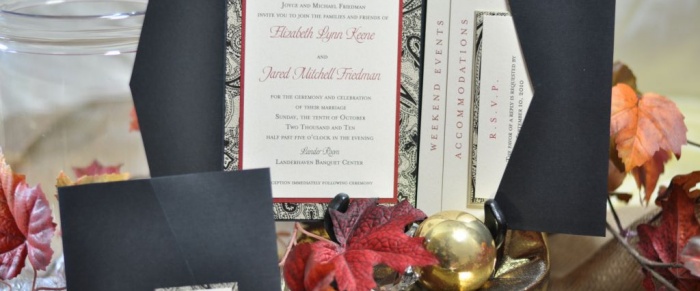 These elegant black, cream & red invitations are perfect for a fall or winter wedding! Featuring a 5 x 7 landscape pocketfold in Black Linen, with a paisley patterned backing layer (EDIT: this patterned stock is discontinued, but there are lots of other gorgeous black & white patterns here) and a second backing layer in […]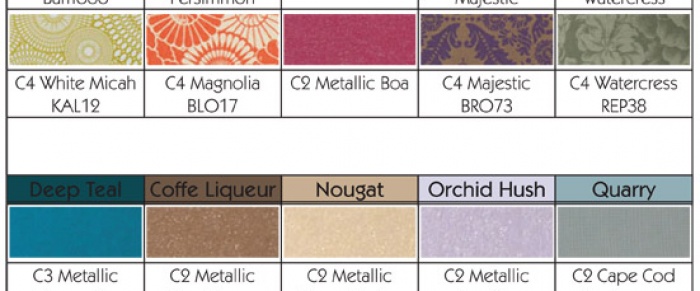 Get tips from top designers at NYC Fashion week to help you select colors from Fall's hottest color trends.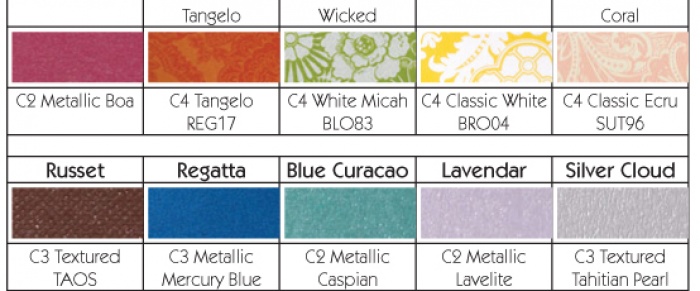 In honor of Fashion Week in NYC in February, we'll take some tips from top designers and celebrate color!  Top designers are showing off their palettes for Fall 2011 this week (which we'll review in the next few weeks… be sure to join us on FACEBOOK or TWITTER for article updates so you don't miss […]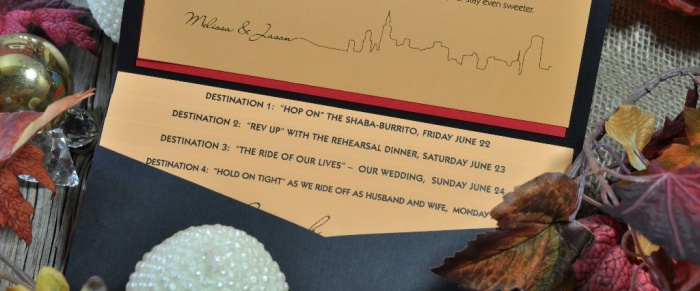 How do you help guests find take advantage of your destination wedding and enjoy all the wedding activities you've planned? These adorable Welcome Packets are the perfect answer, and can be created to coordinate with your welcome baskets in each guest's hotel room. Created with their guests in mind, and featuring engagement pics on the front […]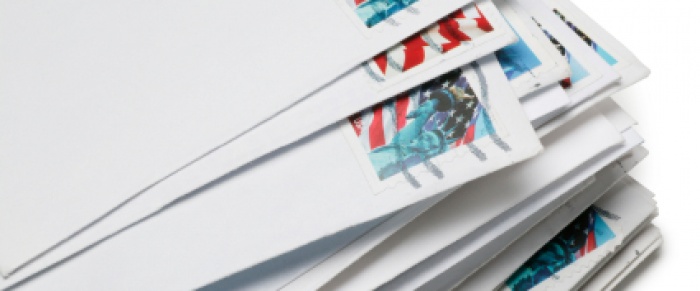 Because we get so many questions about mailing invitations, we decided to do a post to help answer a few of your postal questions. Postage rates for your invitations are determined by weight, size, and "nonmachinable characteristics"so we'll discuss each of these one at a time. Weight – a regular first class letter rate 1 […]
Congratulations Katie Behr for winning our $50.00 drawing in our contest.  All of our entries were wonderful, and we'll continue to feature them through the fall.  Thanks to everyone who participated, and if you missed out this time, don't worry – we'll have another contest in a few months.  We love to see your creativity!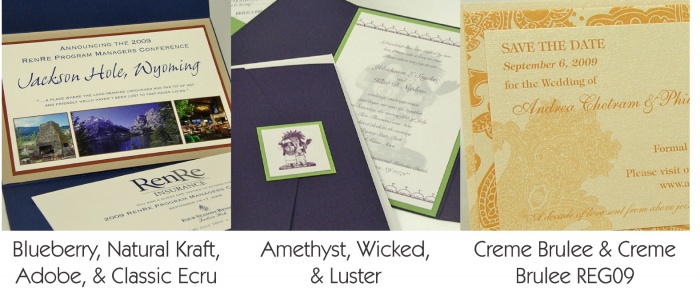 In honor of Fashion Week in NYC this week, we'll take some tips from top designers and celebrate color!  Top designers are showing off their palettes for Spring 2010 this week (which we'll review in the next few weeks… be sure to join us on FACEBOOK or TWITTER for article updates so you don't miss […]