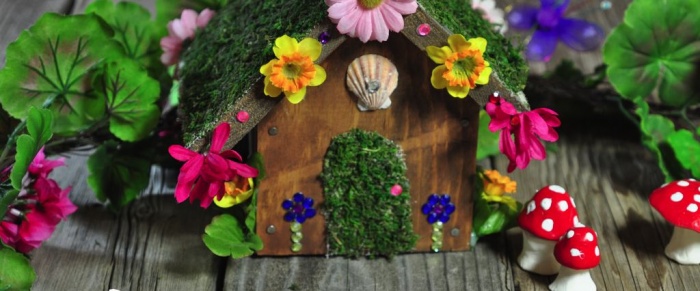 You can't have an Enchanted Fairy Party without "Fairy Hollow."  My original inspiration for this party was an outdoor garden party.  However, while we have a lovely backyard, this party was going to be in the summer, with an expected high of about 110 degrees.  The kids might survive, but the parents would certainly melt.  […]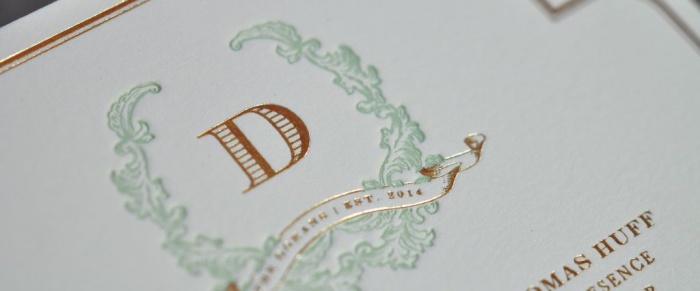 We've been so excited about this invitation, but had to wait to share because it was being published in a major wedding magazine – Style Unveiled Spring 2015 Issue. The wedding was featured both in the printed magazine and online! But now it's published and we can share… Here's a close-up shot of the beautiful […]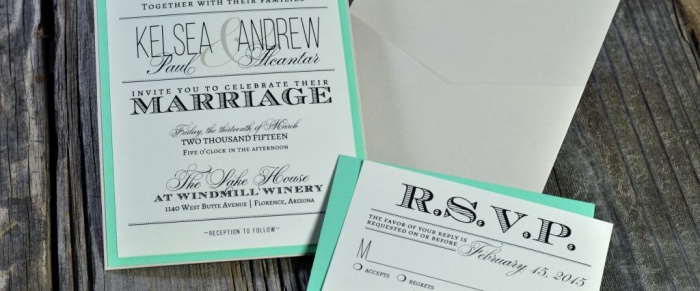 Congratulations Kelsea & Andrew! We had so much fun working with this couple to design their perfect invitations.  When Kelsey first came to us, she wasn't quite sure what she wanted design-wise.  She knew her invitation colors and that she wanted a Pocket Card invitation, so we started there.  Kelsea wanted a rustic look, to […]
We are IN LOVE with this fun and whimsical rustic wedding invitation, designed by Jessica, the bride. Each card in the set helps to set the mood for the rustic wedding theme, with beautiful styling.  We adore the main font Jessica used – Bombshell Pro by Emily Lime – and the graphics she chose add […]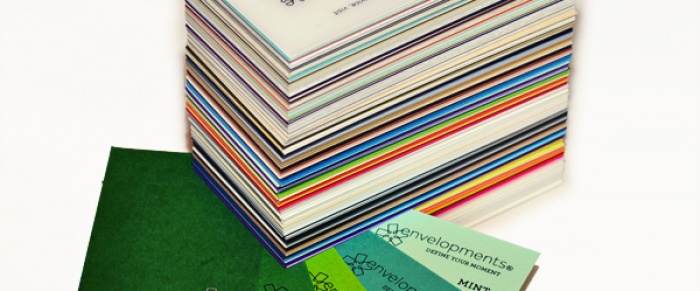 Green! As part of our "Top Trends" series, another one of the biggest trends this year is incorporating green. This spring, Pantone.com (the premier color authority for the design & fashion industry), announced the color of the year – Emerald Green.  Anticipating this trend, Envelopments released SIX new green colors of matte cardstock this year: […]
by Paula Smith With it's vibrant blooms and effervescent color scheme, Lauren and Nathaniel did a wonderful job incorporating "Summer Fun" into their wedding invitation design. What a great use of pattern and color to achieve a colorful, bright, and definitely FUN invitation!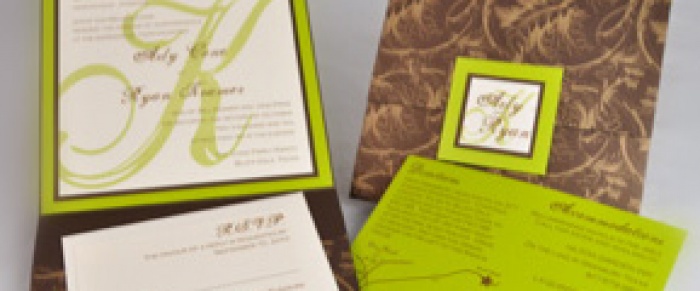 By Paula Smith How do you incorporate such a traditional element as a Monogram while keeping your invitation modern? Choose a bright fun color and pair it with a casual, elegant font. That is exactly what you find in Arly and Ryan's wedding invitations.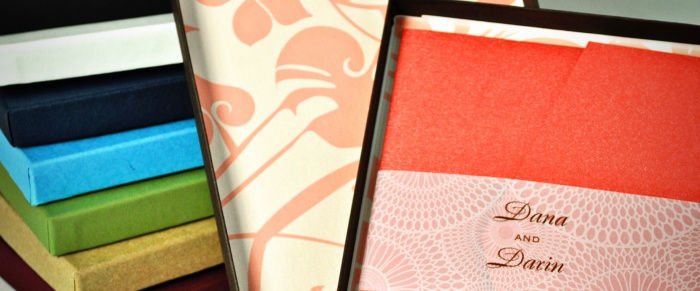 Many of you have inquired about boxes for your Pocketfold® and Envelopments® invitations. We have been searching for a supplier for perfectly fitting boxes… and finally have found some that are just right!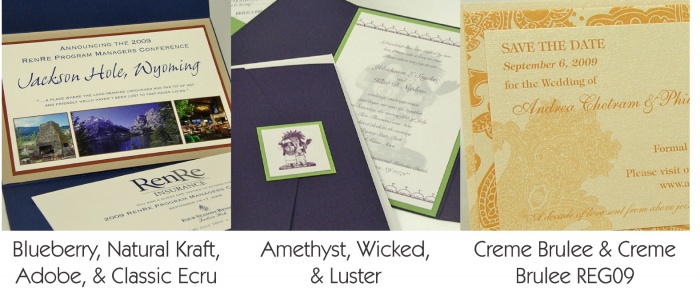 In honor of Fashion Week in NYC this week, we'll take some tips from top designers and celebrate color!  Top designers are showing off their palettes for Spring 2010 this week (which we'll review in the next few weeks… be sure to join us on FACEBOOK or TWITTER for article updates so you don't miss […]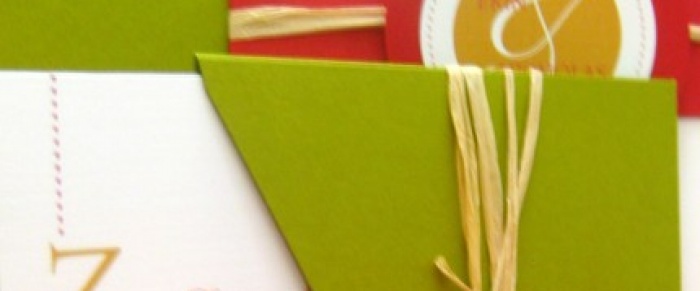 This beautiful wedding set was submitted by Sarah, an independent invitation designer. What we love about this submission is the way the bold colors elegantly combine to set the theme for this beach wedding, and how that theme is carried through from the save-the-dates to the invitation.  We also adore the round monogram seal on […]