Tag Archives:
invitation colors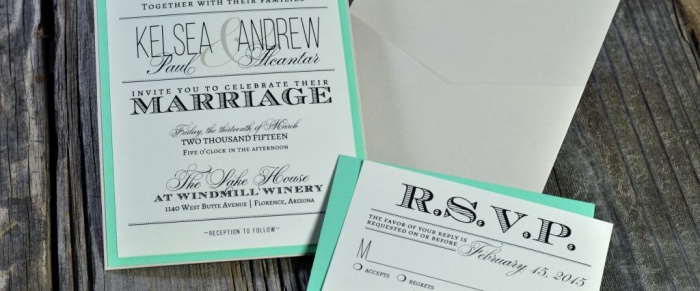 Congratulations Kelsea & Andrew! We had so much fun working with this couple to design their perfect invitations.  When Kelsey first came to us, she wasn't quite sure what she wanted design-wise.  She knew her invitation colors and that she wanted a Pocket Card invitation, so we started there.  Kelsea wanted a rustic look, to […]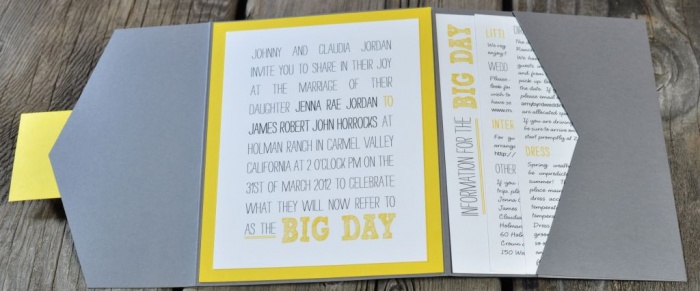 One of our favorite invitations is this adorable bright yellow and gray invitation.  The fonts have a hand-drawn look, and the overall feel of the invitation is FUN. We love the theme – "The BIG DAY" that runs throughout the invitation.  Carefully designed by Jenna, the bride, to make great use of color splashes and […]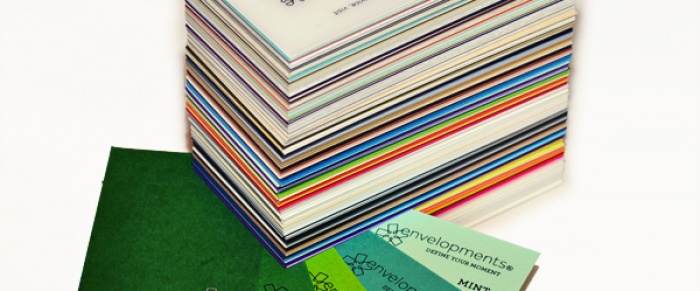 Green! As part of our "Top Trends" series, another one of the biggest trends this year is incorporating green. This spring, Pantone.com (the premier color authority for the design & fashion industry), announced the color of the year – Emerald Green.  Anticipating this trend, Envelopments released SIX new green colors of matte cardstock this year: […]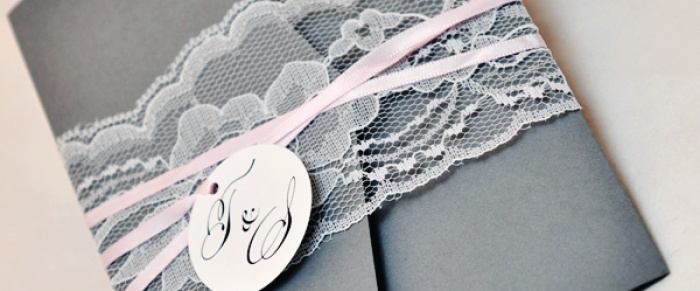 Can you believe it's almost April? Spring is upon us, and before it gets much further, we want to share some of the top trends in wedding invitations for 2013 with you. In no particular order, we'll start off with an invitation that not only features some fantastic detail, but also features our own TAYVA! […]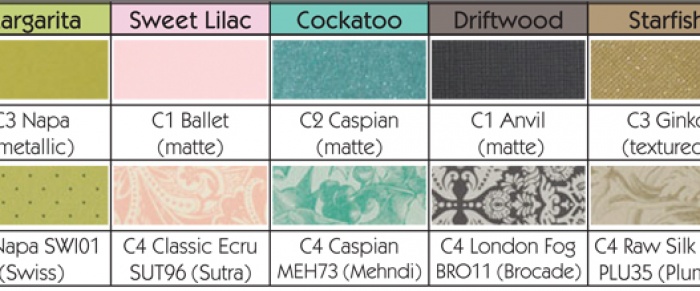 In honor of Fashion Week in NYC in this past month, we'll take some tips from top designers and celebrate color!  Top designers are showed off their palettes for Spring 2012 so today's post will help you connect the color trends to wedding and invitation colors… be sure to join us on FACEBOOK or TWITTER […]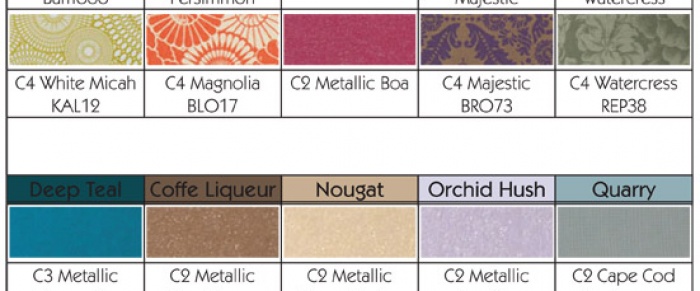 Get tips from top designers at NYC Fashion week to help you select colors from Fall's hottest color trends.